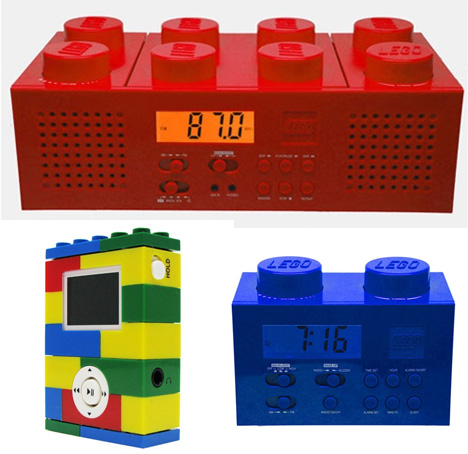 Unofficial "Lego-inspired" gadgets have been around for years, a testament to the iconic status of the colorful plastic blocks we all know and love. But Lego recently entered into the gadget market with several official gadgets aimed at kids. Lego partnered with Digital Blue, an Atlanta-based company that specializes in kids' gadgets, to create the kid-friendly electronics that will undoubtedly be under many trees this holiday season.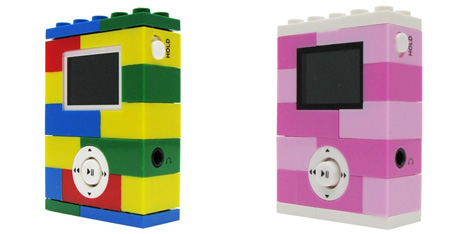 The Lego MP3 player comes in a classic primary color scheme and in pink. It looks just like it was built of Legos surrounding an actual, much smaller, MP3 player, and indeed you can stack real Legos on the top and bottom of the player. It's a little, well…blocky. And bulky. But it looks sturdy enough to withstand the constant jostling and dropping that it will undoubtedly endure in the hands of a kid.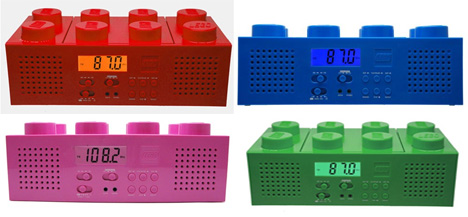 We weren't aware that anyone actually used the term "boombox" anymore, but here it is: the Lego Boombox. It's exactly 10 times the size of a regular 2×4 Lego brick. It plays CDs, has an AM/FM tuner, and can play MP3s through an auxiliary cord.
The Lego alarm clock is also exactly 10 times bigger than a Lego block (this time a 2×1) and conveniently stacks on top of the Lego boombox. Although that would be kind of redundant since they both have tuners, we have to admit it would look pretty awesome. The alarm clock, as well as the complete line of Lego gadgets, is in stores now.