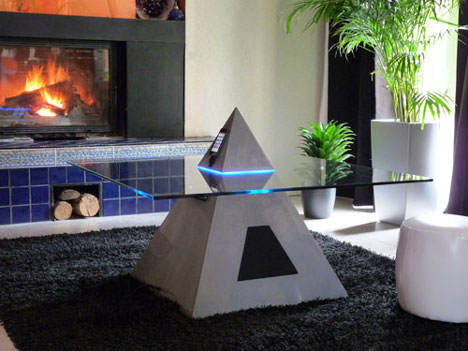 If your music collection is so treasured that it deserves its own monument, the Horus coffee table might be the perfect addition to your house. Conceived by French designer Stephane Thivend, the table is like a shrine to your iPhone/iPod Touch and all of the wonderful things it does.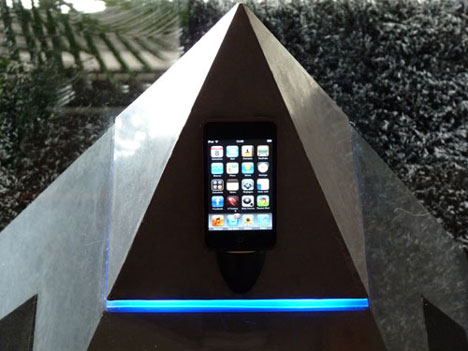 The table is essentially a large pyramid, with the very top part being separated from the rest of the table by a big piece of glass. The base is made of a material that Thivend calls Ultra High Performance Concrete Fiber. LEDs light up the glass with your choice of 24 colors, giving you a light show along with your music.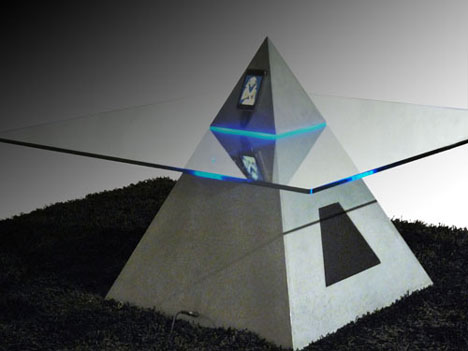 Like most other off-the-wall iPhone/iPod docks, this one will let you listen to music while it charges your device, though there's no information on the quality of the speakers. Maybe sound quality doesn't matter, though, when you've got a gigantic pyramid in the middle of your living room. For Egypt enthusiasts, this is definitely a must-have furniture/gadget combo.