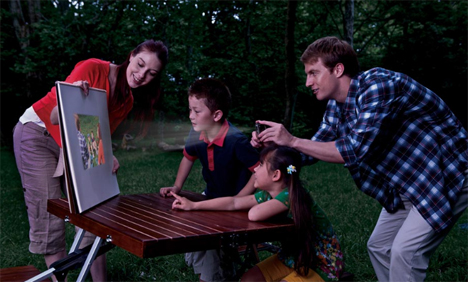 Remember Sunday night visits to your scary old aunt's house to eat centuries-old hard candy and look at slides of her latest (solo) cruise? Luckily, slide projectors have given way to newer technologies and your aunt has gotten too old for the singles' cruises. But there's something nostalgic and comfortable about watching those vacation photos click by one at a time that you just don't get from crowding around the tiny viewfinder of a digital camera.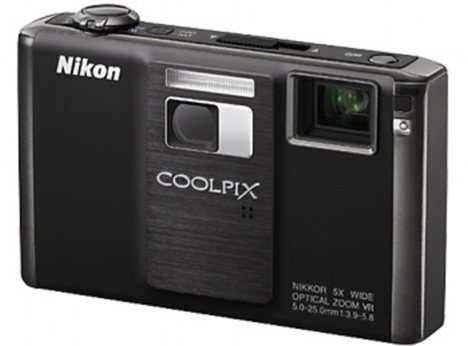 Nikon has a fun new way to display your photos for a crowd without relying on a computer or any other intermediary device: the Coolpix S1000pj lets you project your photos onto any flat surface, no slides required. The camera is surprisingly compact, but can project up to 6.5 feet away. At 12.1 megapixels and a decent macro mode, it takes a pretty decent picture, too.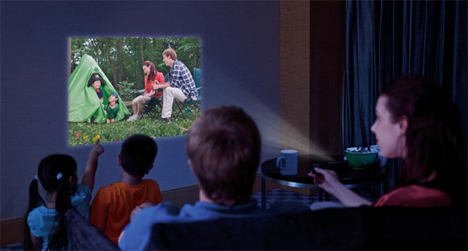 Nikon's website says that the S1000pj can project up to 220 successive shots or up to an hour's worth of video. It even comes with a stand and a remote for hands-free viewing, leaving you at liberty to refill that bowl of hard candy.