Blending the shared social experience of driving and riding in a car with the liberating freedom to go your own way, this concept vehicle turns from one 4-wheeler to two 2-wheelers on demand.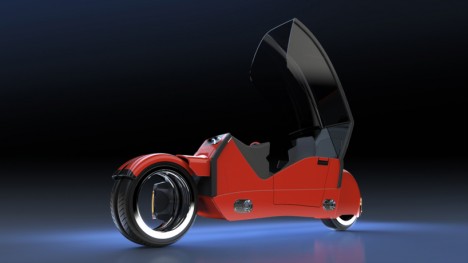 Proposed by Mark Wilson and executed in detail by ArgoDesign, the result is an asymmetrical design that is flat on one side where the two pieces join and curved on the other. The wheels spread out in motorcycle mode and contract in car mode.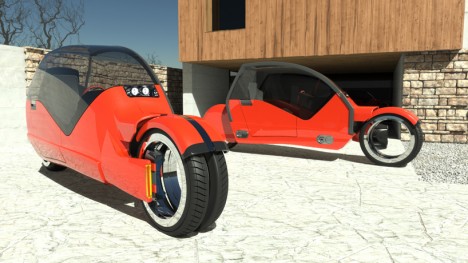 "Chipp Walters, who designed several projects for NASA in the '80s and '90s, took lead on the project, and created what you see here. It's what you might get if you crossed the little known 1980s cartoon M.A.S.K, the Akira motorcycle, the Batman Tumbler, and the Blade Runner Spinner—a seemingly plausible vision for a car that could split into two."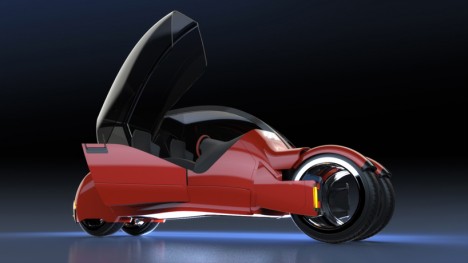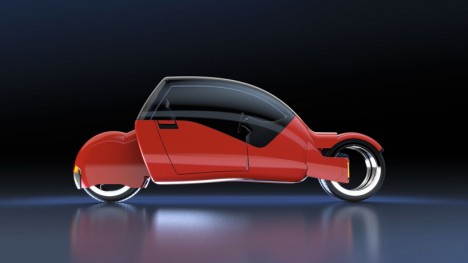 An automated chassis lock hooks the two vehicles together, released at the push of a button. Originally pitched to Cadillac, the idea did not go over so well with conventional car companies, but perhaps in time.