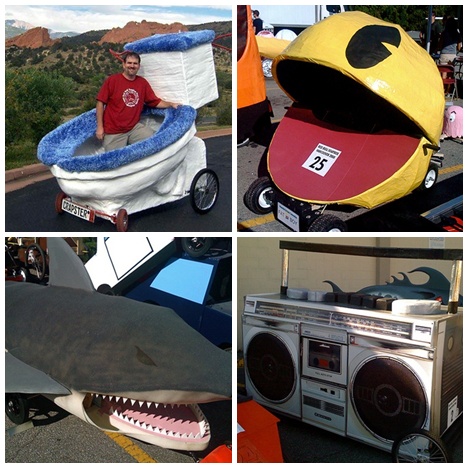 Every year, amateur soap box enthusiasts gather to show off their crazy, non-motorized vehicle creations at the Red Bull Soapbox Race. The entries are always amazing, and the participants try to outdo each other at every turn. From giant toilets to creatures of all kinds, these are just a few of the many incredible soap box cars that have been seen at the Red Bull Soapbox Race since it debuted in Brussels in 2000.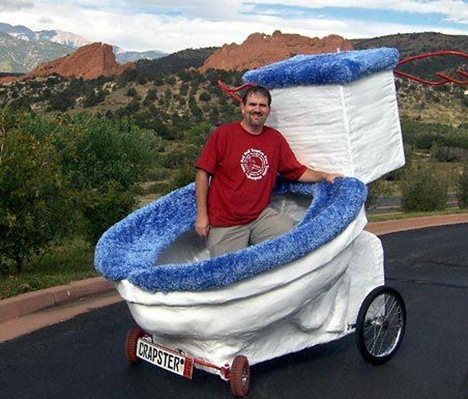 The Crapster was a giant toilet-shaped vehicle that wowed crowds at the Seattle Red Bull event in 2007. Sadly, it was stolen along with the U-Haul truck that was carrying it.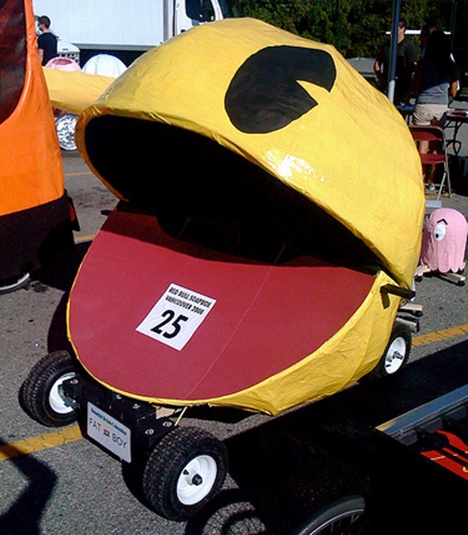 Video game themes are always a great idea – and especially where creative individuals are concerned. This Pac-Man themed car is undoubtedly one of the coolest soapbox cars ever.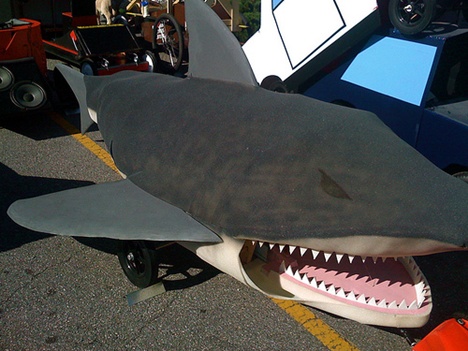 If intimidation helps win soapbox races, then this terrifying shark was probably a big winner. With its sharp teeth and menacing glare, it's enough to keep the other entries out of its way.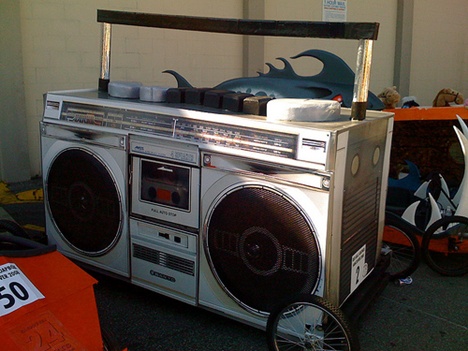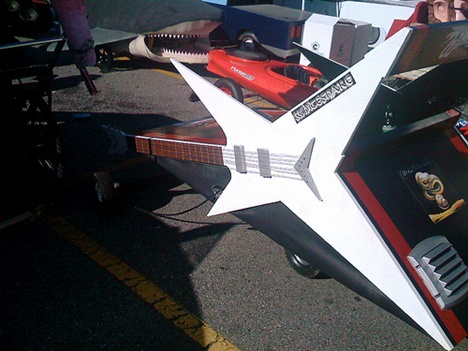 Since the people who invent these amazing vehicles are necessarily very creative, it stands to reason that they are into music as well as making unusual cars. At every Red Bull Soapbox event, tons of music-themed cars can be found. The boombox and electric guitar cars above are so musically delicious that they garnered loads of attention.