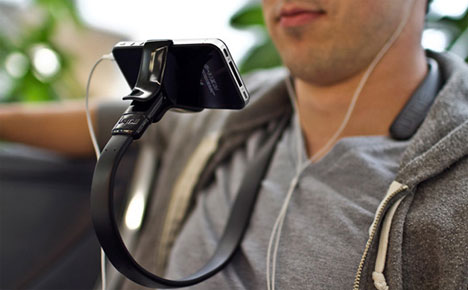 As great as our iPhones and iPod Touches are, holding them for a couple of hours at a time to watch movies can get tiring. The Vyne is a cool product from Clint Spencer and Ryan Eder that clips onto your iPhone to let you stare at the screen hands-free.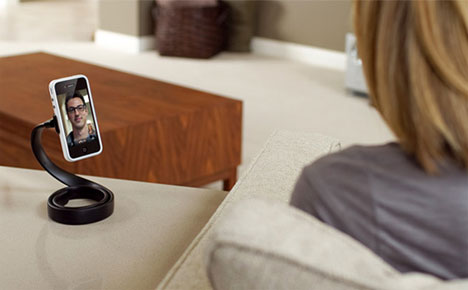 Made from a flexible elastomer, the Vyne looks like a strip of plastic with a clip on one end. But the flexible strip allows you to coil it around to stand up on a table or wrap around your neck for close-up viewing, keeping your hands free for typing, knitting, thumb wrestling or whatever else you need to do while watching a movie or attending a conference call.

The design is simple enough to be easy for anyone to use, but it's also wildly functional and adaptable to a number of situations and needs. Spencer and Eder are seeking to patent the idea – and we're hoping to be able to pick one up soon.