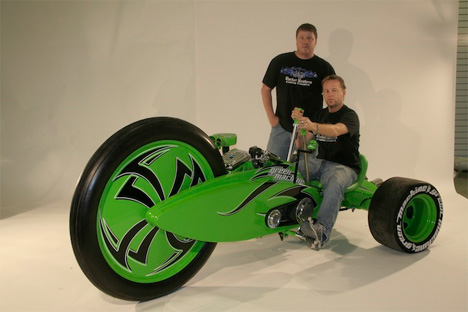 If you had awesome parents, you probably had a Green Machine when you were a kid. If your parents were less awesome, you probably loathed some bratty kid who always liked to rub your face in the fact that he had one and you didn't. Hopefully you still have that kid's address, because now that you're a grownup you can show up on this bad boy and get some well-deserved revenge.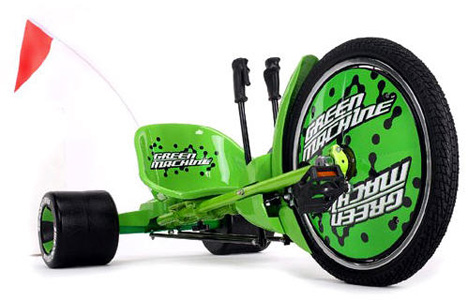 The Green Machine for big kids was designed and built by Parker Brothers Choppers, and it's way cooler than any chunk of plastic you used to lust after. It's got an 80 cubic inch Harley-Davidson Evo engine and a gigantic 45-inch front wheel. Just like the original (pictured above) it steers with dual joysticks.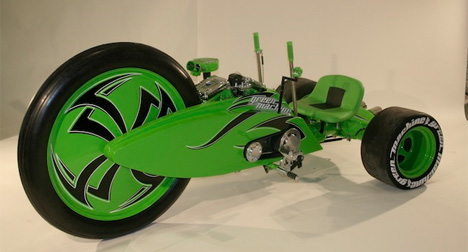 The top speed reached on this monster is 50 MPH so far. If not for the rear tires it could have been certified street legal, but Parker Brothers crew aren't concerned with that – they're going for the Guinness Book of World Records title for the world's largest wheel on a powered trike.