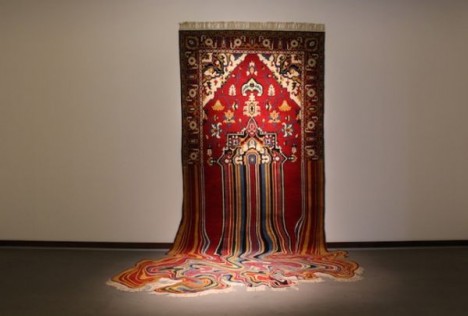 Warped weaves and pixelated threads make these carefully customized creations look like the product of some sort of digital accident or manipulation.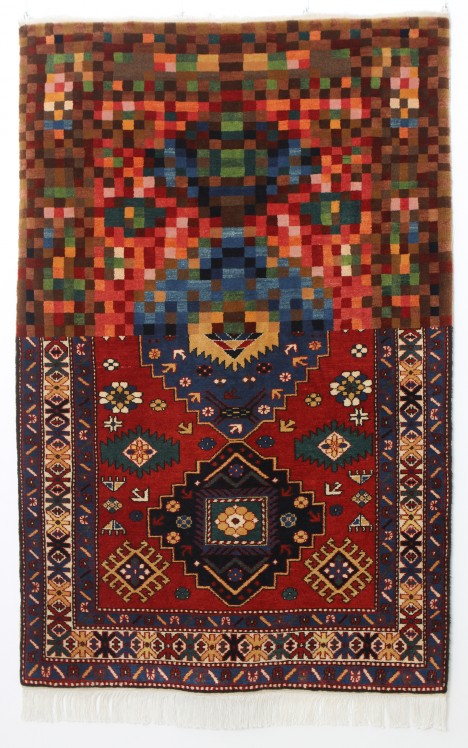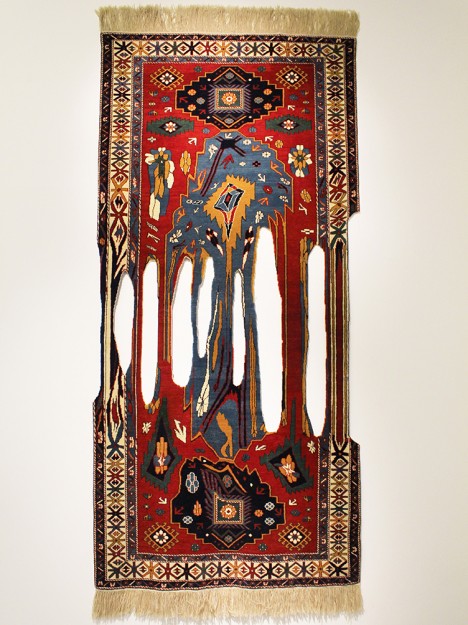 Faig Ahmed, an artist from Azerbaijan, works with groups of up to two dozen people to make each unique piece, providing a point of inspiration or overall plan then collaborating to create the finished product.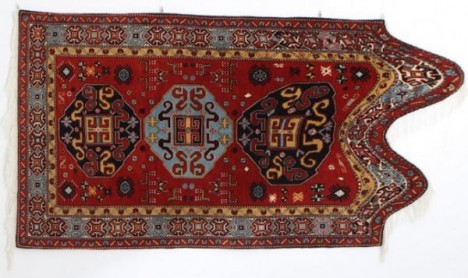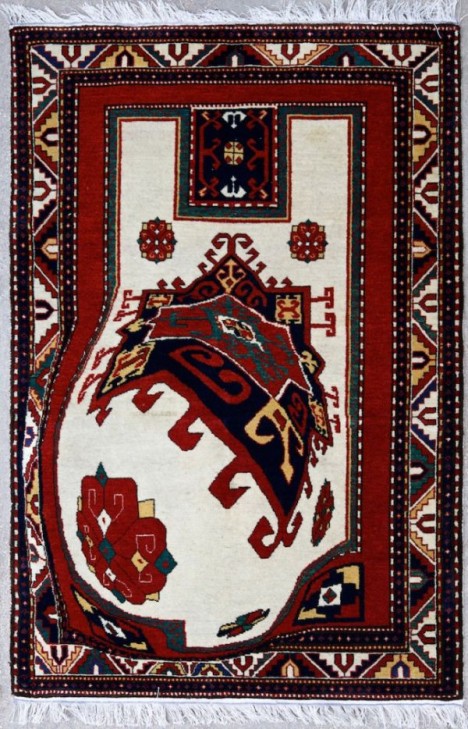 "When I decide to begin a piece, I first talk to the carpet makers and then edit and correct their work alongside my own sketch. Next, my artwork is transferred onto engineering paper. After these preparations, the weaving process begins. As a rule, the process itself is not that easy, and I have to visit the workshop often and make corrections all along the way."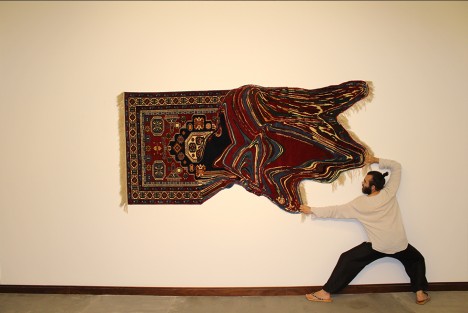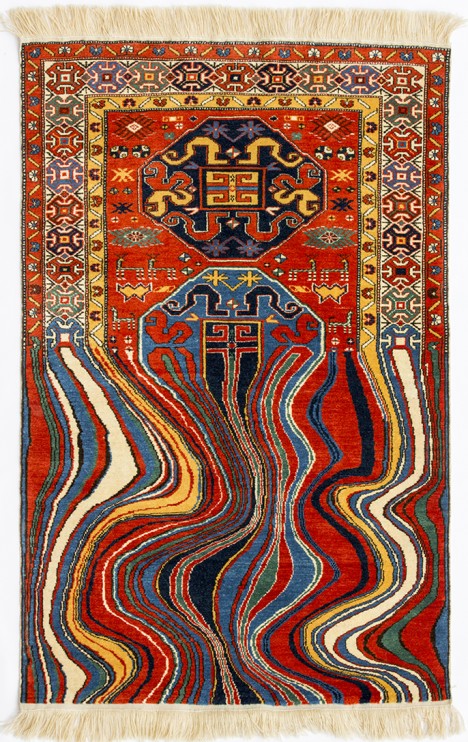 Sometimes he throws paint to generate inspiration, or cuts random geometric shapes out to see what might come of a spontaneous act of exploration. The results are likewise varied – some look distorted, others simplified, and others like corrupted files copied or transferred one too many times or damaged via some physical device or intervention.