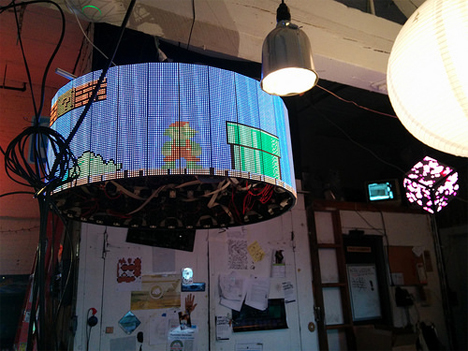 If you're old enough to remember wasting days at a time playing the original Super Mario Bros., you're probably old enough to remember a time when video games didn't have the option to get you up and moving around in front of a camera to play. Trammell Hudson of NYC Resistor remade the classic platform game into one that you actually have to move to play.
It isn't really a remake of the game, per se; just the way it's played. Mario and friends are lit up on a gigantic cylindrical screen and the game is played as normal – only instead of sitting on your butt and waggling your arms from time to time, you actually have to walk or jog around the cylinder so you can see what you're doing. According to Hudson in an interview with Popular Science (above), the game only runs the first level and it takes about 12 laps around the screen to complete the level.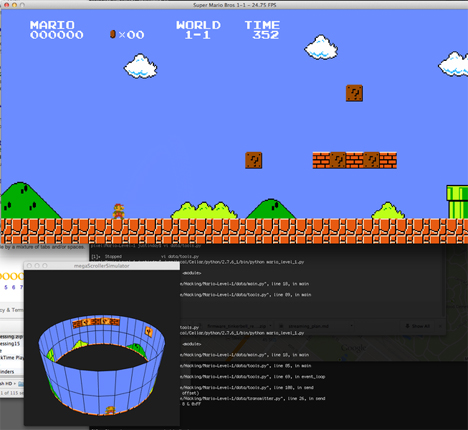 The cylinder is called MegaScroller. Hudson created it for the NYC Resistor 2014 Interactive Show. The huge screen can be used for displaying art pieces, but it also has an interactive mode which allows viewers to play video games. MegaScroller won two editor's choice awards and a best in class award at 2014 NYC MakerFaire. Hudson has made the sources available on his website for those brave enough to construct their very own MegaScroller.