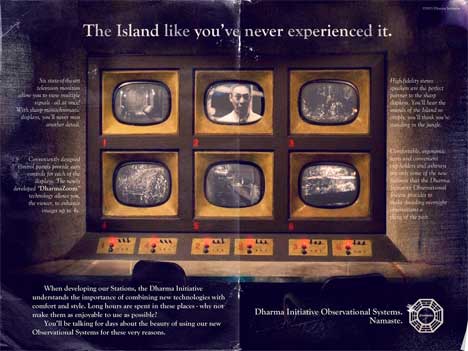 With the final season of Lost in full swing, it feels like the perfect time to amp up our enthusiasm for one of the most popular sci-fi TV shows ever. The beauty of Lost is that, unlike Battlestar Galactica or even Star Trek, it appeals to a wide variety of viewers – even those who didn't think they would ever be interested in a science fiction series.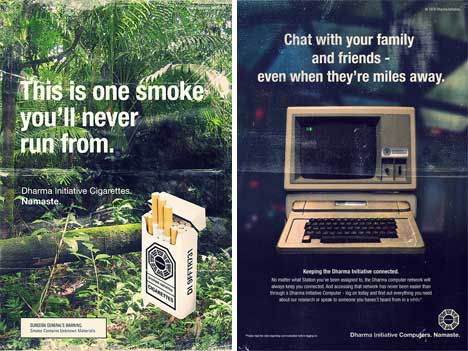 Because of its runaway popularity, it's inspired a stunning array of fan art. Some of the best is this series of retro "advertisements" for the Dharma Initiative from graphic designer Adam Campbell. These splendid ads are meant to look like they appeared in magazines in the 1970s, in the height of Dharma's research projects.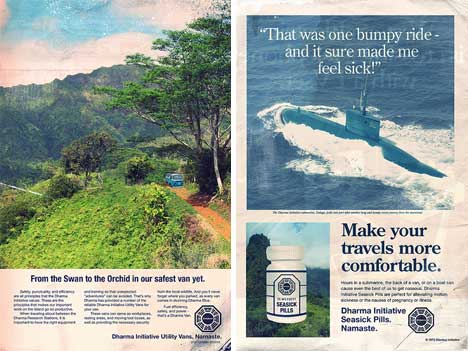 The web of lore and back-story behind the Dharma Initiative has grown so large and complicated it's almost a world of its own. Campbell's art takes a look at the more mundane side of the fictional organization by exploring how it may have advertised its presence. Regardless of the fact that the Dharma Initiative never actually existed, these amazing ads are enough to almost make us believe they really did once recruit staff through the pages of popular magazines.