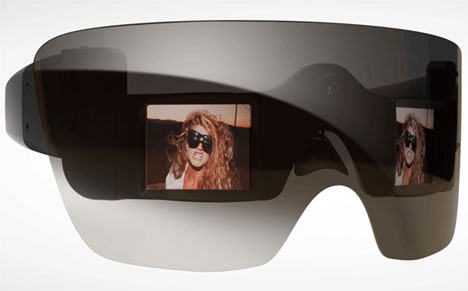 If you have always admired Lady Gaga's fashion sense but don't have the skills required to make your own video glasses, you're in luck. The controversial pop star worked with Polaroid to come up with a signature line of products, one of which is a pair of camera glasses that snaps pictures from the wearer's perspective and then plays them back for other people to see.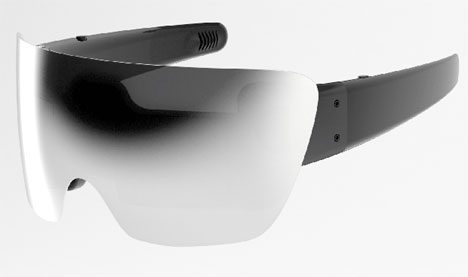 In true Lady Gaga style, the glasses feature huge lenses and an almost cartoonish functionality: a camera, hidden in the nose piece, takes pics and video. The twin screens which play the pictures and videos back sit just below the wearer's line of vision, so unlike Gaga's famous "Pop Culture" glasses from her Poker Face video, you can actually see while wearing these.
Polaroid's Grey Label is composed of products that Gaga developed along with design firm Ammunition LLC. Besides the glasses, the line includes a retro-look digital camera with instant image printing. The company hasn't yet released just how much the glasses or camera will cost, but both products could effectively bring the ailing Polaroid into the 21st century.