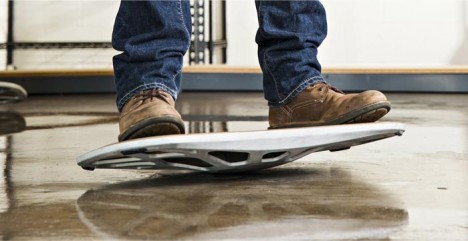 When you are operating on The Level, you can sit or stand but, either way, will be passively encouraged to stay in motion and make those 8-hour days a bit healthier and perhaps even more enjoyable.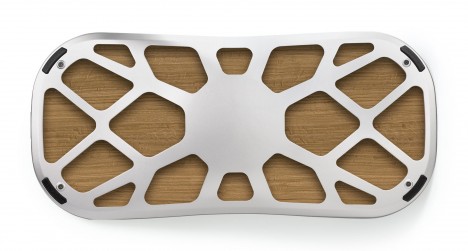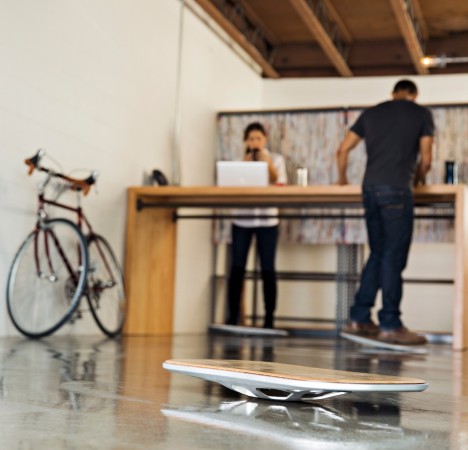 Most Americans spend close to a full working day sitting, which is not only frustrating but also unhealthy – this inventor took lessons from his time at Teva (both regarding ergonomics and his own desk-bound experience) and put them to work in this novel (and frankly quite beautiful) device.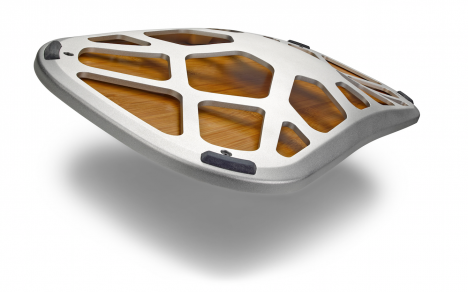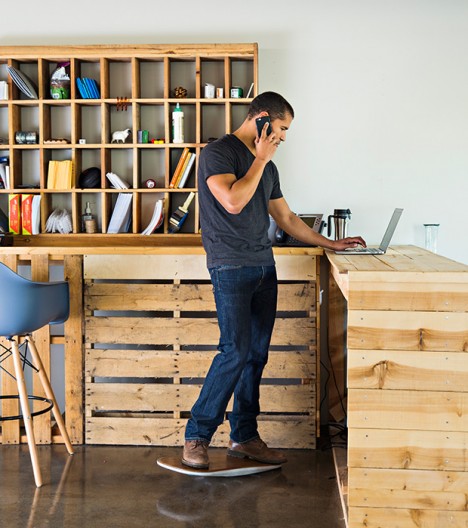 The Level by FluidStance "is a work platform that elicits subtle, constant movement below your feet to increase your range of motion and heart rate. Developed primarily as a tool for your immediate workspace, it can be used in common areas of both the home and office, or as a complement to a stand-up desk. The patent-pending design allows you to change the overall aesthetics via interchangeable top decks, floating bumpers, and base plates."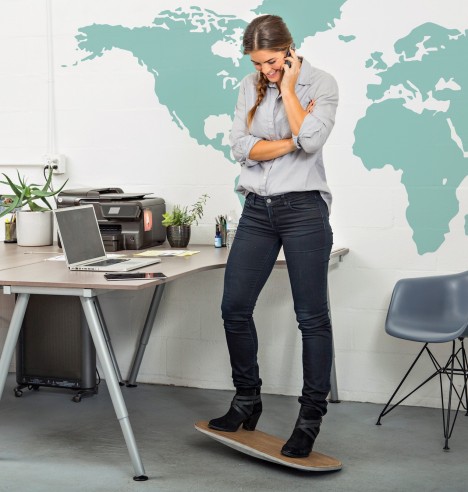 This is about more than just keeping the blood flowing – excessive sitting has been linked to heart disease, cancer and depression. Many design solutions already attempt to resolve this, from spring-like seats to active health balls used as chairs. FluidStance claims extensive testing behind their work and many people have already queued up to reserve on on IndieGoGo by way of pre-ordering. A healthy mind and healthy body are linked, but whether this is the solution to reconnect both in our everyday work lives will remain to be seen.