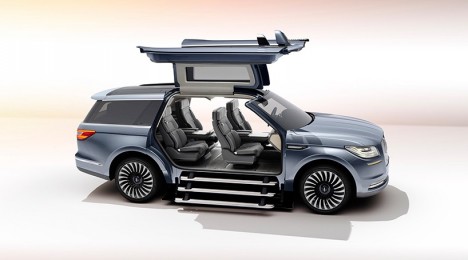 In a recently-unveiled redesign for Lincoln's Navigator series, gullwing doors and side stairs dominate the graphics, making entering and exiting a luxurious-looking experience.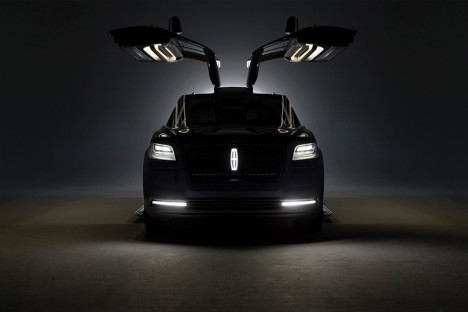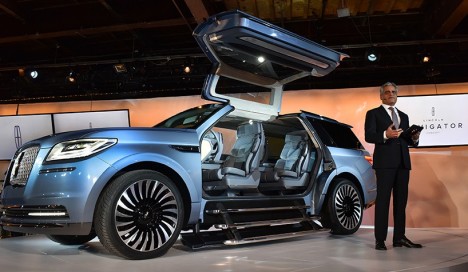 Shown at the New York Auto Show, this concept involves design lessons from luxury sailboats, including clean lines and sea-and-sky tones of blue and gray.
The 'navigator concept' features a 3.5 liter twin-turbo V6 engine delivering more than 400 horsepower that adapts to different road surfaces and changing weather conditions. Drivers can choose several modes to improve ride and handling, with each accompanied by a matching digital animation on the dashboard.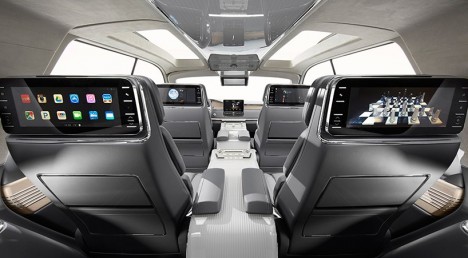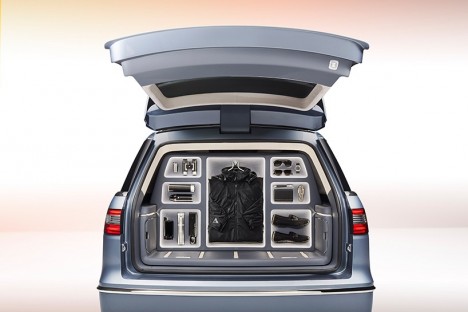 The interior features leather-wrapped seats, adjustable to various body types, and a custom wardrobe management system for travelers (or James Bond types).