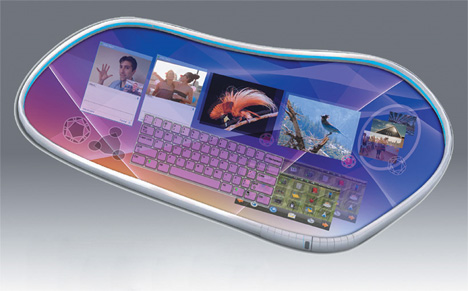 It's often the more fantastical designs that catch our eyes and make us dream of a technology-filled future. The "Integral Cord" concept from Raphael Lang, Yu-Lin Hou and Stephen Chan Win Tak is an exciting idea that may not be entirely possible with today's technology but gives an enticing view of the type of flexible gadget we may carry around in the future.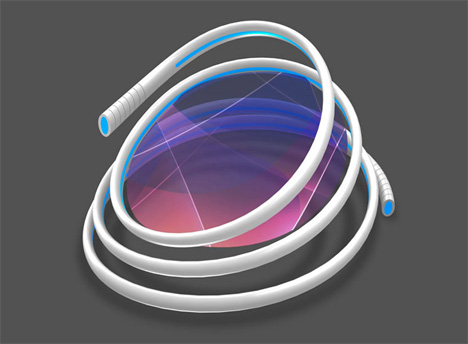 The design earned the runner-up award in the Lifebook category of the FUJITSU Design Award: A Life With Future Computing competition, organized by Designboom in collaboration with FUJITSU. The Integral Cord design is both deceptively minimalistic and cleverly packed with functionality.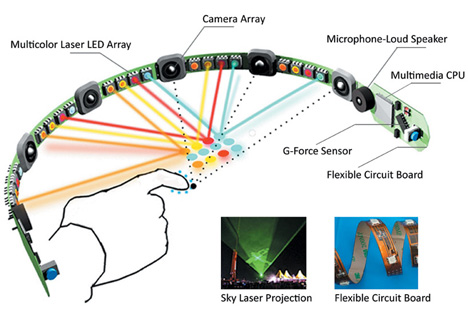 The cord's length is packed with laser LED arrays and camera arrays that both create a flexible display and allow the device to recognize where the user's finger are at any given moment. Because the cord is flexible, it can be manipulated into a vast variety of shapes and sizes.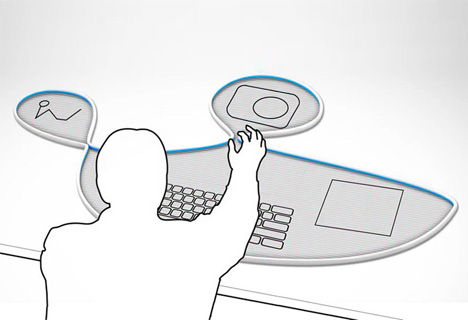 When it is moved, twisted and manipulated, the Integral Cord can create several different displays at once. The LEDs criss-cross inside the loops to create a visible pixel at every point of intersection. Several of the devices can be connected to create gigantic super-size displays, multiple connected screens, or even a projected image – or one cord can be coiled to create a very small and inconspicuous display.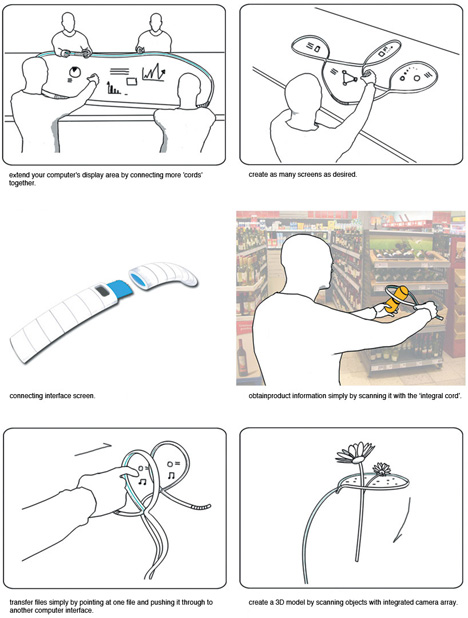 Thanks to the integrated cameras, the Integral Cord can do more than just show pictures. When shaped into a loop, it acts as a scanner as an object is passed through the loop. Transferring files from one system to the next is as easy as bringing a file up on one loop display and using a finger to "push" it through to the other loop.