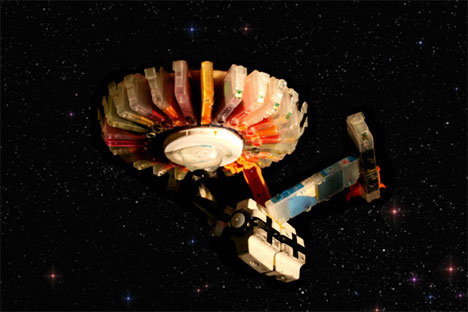 Printer ink has been called the most expensive liquid in the world. While that's not exactly true, the stuff is extraordinarily expensive and met with almost universal contempt. And the environmental impact of all of those empty cartridges is pretty immense. So what is a tech-loving environmentalist to do? If you're anything like artist Faith Pearson, you take a bunch of empty ink cartridges and turn them into geektastic art.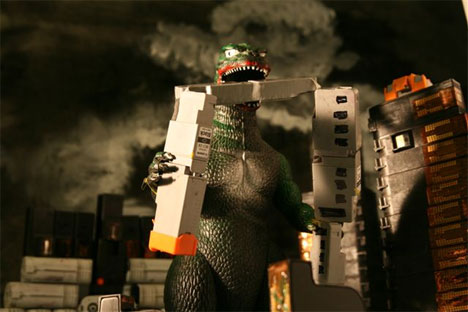 Pearson's unique sculptures were created for Ink and Media Blog. She was given some old, empty cartridges that were headed for the garbage and asked to create something from them. The artist took the would-be trash and turned it into some truly impressive sci-fi movie art.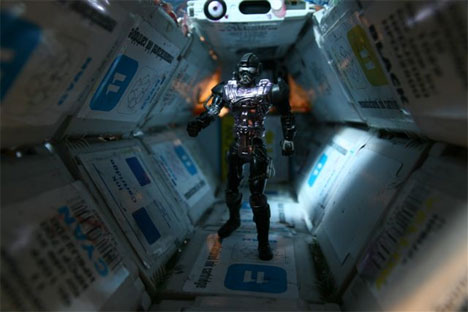 From King Kong to Star Trek and even 2001: A Space Odyssey, Pearson's sculpture revisit some of the most well-loved sci-fi epics ever. With the addition of little plastic sculptures, famous scenes are brought to life in trash.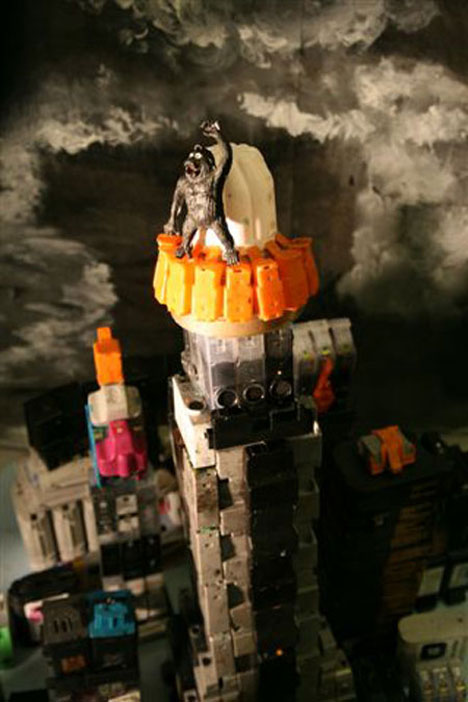 The plastic ink cartridges make for surprisingly effective and attractive art materials. They come in what seems like endless sizes, shapes and colors. Paired with the figurines and sci-fi backgrounds, the ink cartridges seem almost like they were made to be used in this way – like Legos for grownups.
If Faith Pearson can rescue empty ink cartridges from the garbage and make them look this good, it makes you wonder what else can be saved from the trash heap and be given new life.