Cambodia has been ravaged by civil war for decades, and one of the most tragic results of the long-term unrest is the injury of children by unexploded ordnance, or UXO. The land mines and other explosives kill or injure as many as 20,000 people every year, according to the United Nations Mine Action Service. Previous attempts to educate children about the dangers of UXO and teach them to avoid the explosives have been unsuccessful. Now, a Michigan State University professor and his students have developed a video game that could help keep those children safe.
The game uses a "virtual pet" type of concept to teach kids to identify and avoid places that might contain hidden land mines. The player guides an adorable cartoon pet through a jungle maze to look for food. Along the way, indicators appear that might suggest there are hidden explosives nearby. If the player recognizes the indicators and avoids them, the pet is happy and the player is rewarded.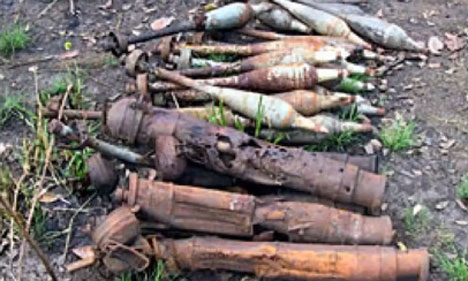 The idea for the game came about after the Golden West Humanitarian Foundation expressed frustration at the ineffectiveness of other UXO education methods. The game, which will soon be distributed to Cambodian children for testing, will be compatible with the One Laptop Per Child computers, which are rugged, low-cost laptops provided to children in developing countries for educational purposes. The cute, educational game is a welcome change from the super-violent games kids in other parts of the world are playing.