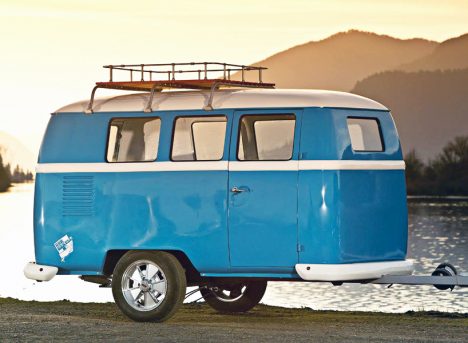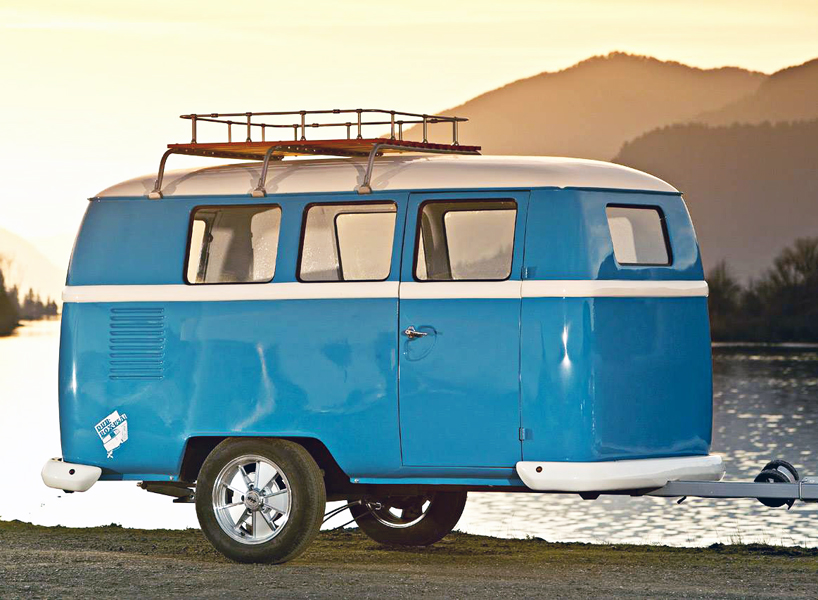 Take retro cool on the road with this sweet vintage-style camper that serves as a family sleeper, food or event cart, complete with smooth curves and hidden surprises.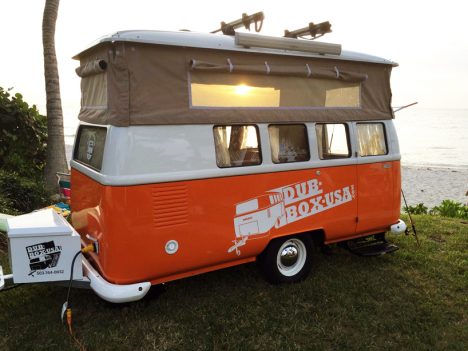 A thousand-found fiberglass shell contains a pop-top just like its classic counterpart but packs a lot more, too, in its streamlined body than the original.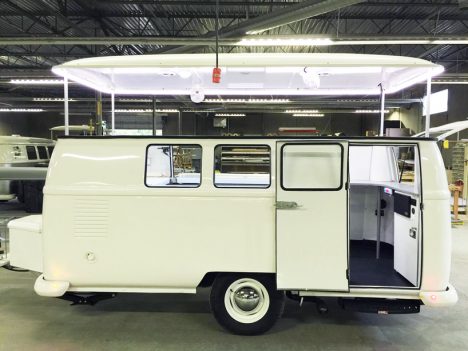 Inside the ten-foot trailer, a convertible dinette set with a pair of opposing benches and center table folds up to reveal a bed in the cozy-but-spacious cabin.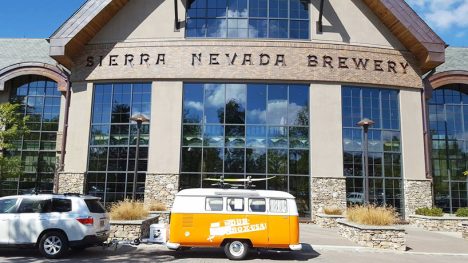 A smaller variant is also coming to the market without the pop-top – the Dinky Dub features most of the same interior amenities, however.