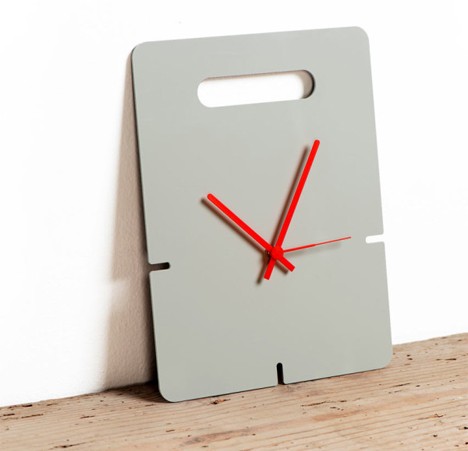 Your typical wall clock has one function – possibly two if it happens to be a cuckoo clock. The Lok family of clocks from designer Helena Franca does more than simply tell the time.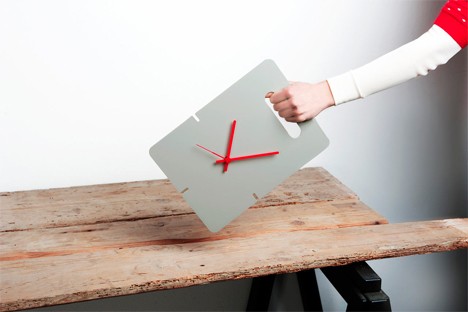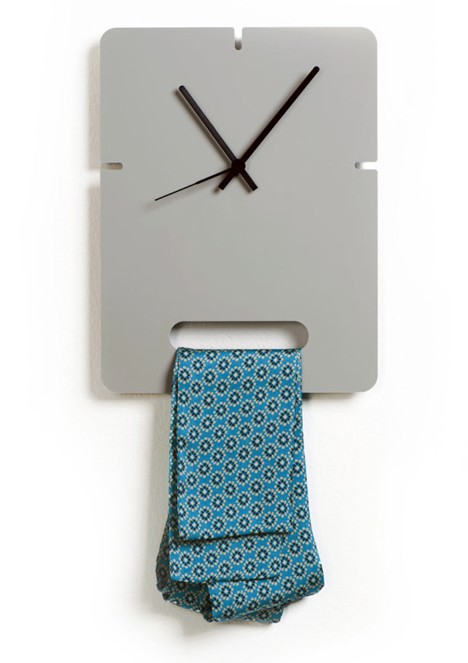 One iteration – the handle clock – features a handle on one side that's perfect for carrying it around from room to room. It's even better, however, for hanging up small objects like scarves, jewelry, and other accessories.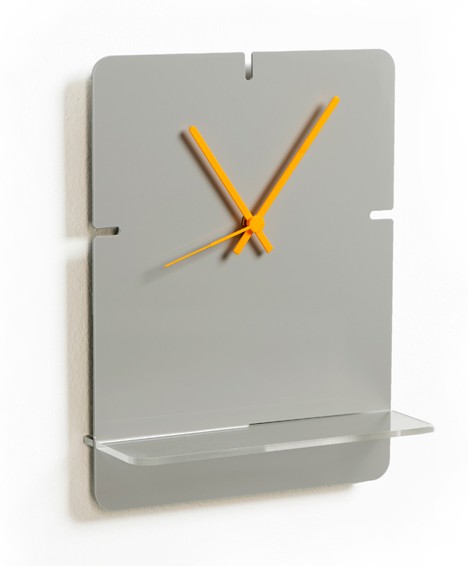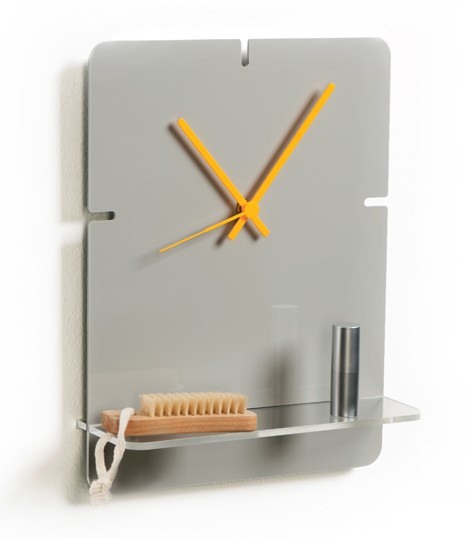 The other clock – appropriately named the shelf clock – is equipped with a small, clear shelf. The shelf is handy for holding smaller everyday items like change and keys.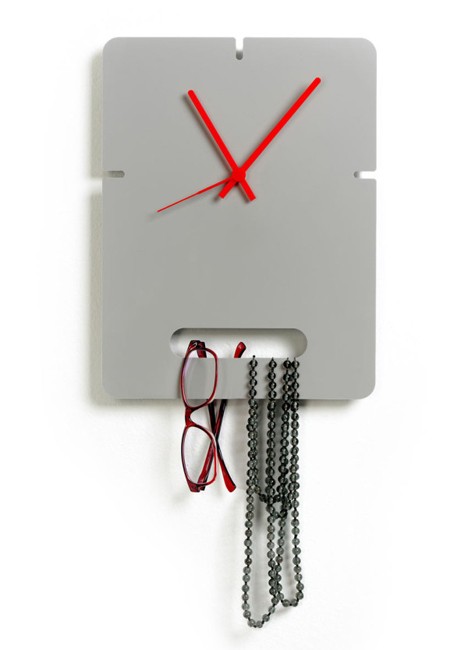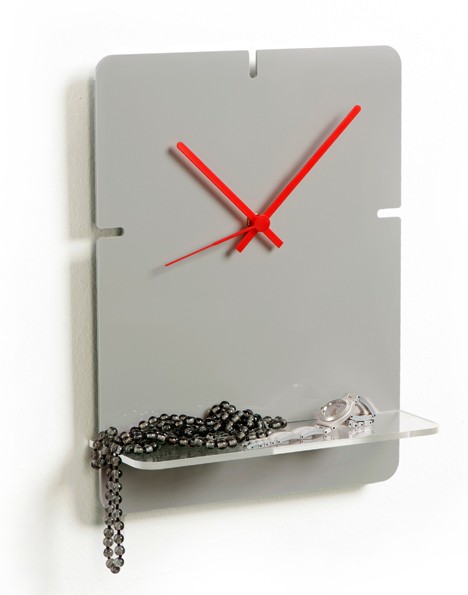 Both clocks are made from laser-cut plexiglass acrylic with hands in a selection of colors. Notches on the body of the clock denote the 12, 3, and 9 positions on the face, with the handle or shelf holding the position of the 6.