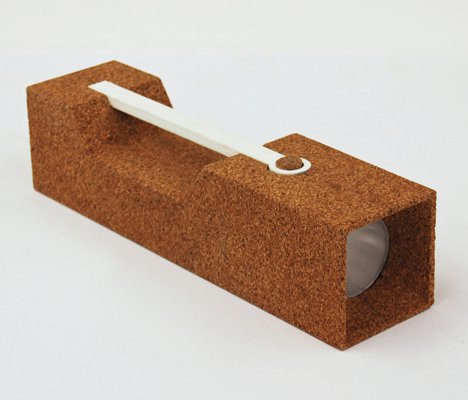 Even if we are open-minded about materials and design, it can be challenging to see the possibilities for new forms, new materials, and new object identities. Design student Joseph Guerra used CNC-cut cork to create a rather surprising flashlight.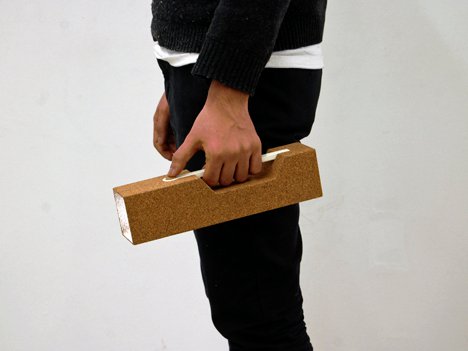 The project is surprising largely because of its unusual composition. We are used to seeing flashlights fashioned from plastic and metal, but cork is a material we might never expect to see used in this application.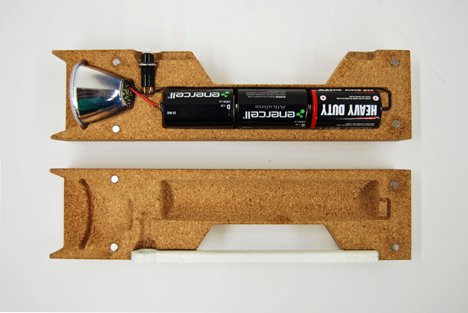 The computer-controlled cutting process cut away cavities for the flashlight's electronic components, along with a recessed area for the handle. The two halves of the flashlight slot together snugly, forming a tool that looks familiar at first glance but becomes exceptional once its composition becomes clear.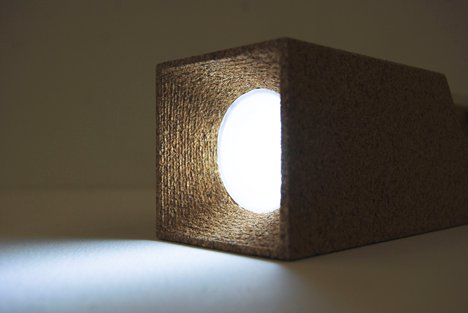 Although cork may not be the most practical material for a utilitarian tool like a flashlight, the project is an interesting exploration into materials and production methods. Off-the-shelf electronics combine with the custom-cut housing and result in a quite sophisticated product.