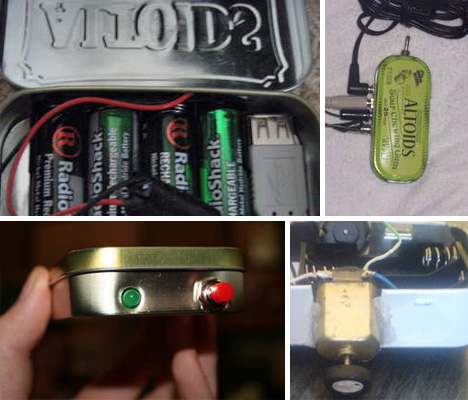 Ah, the ubiquitous Altoids tin. We love their curious mintiness, but we can never figure out what to do with the empty tins when we're done. They seem far too cool to just toss into the recycling bin, but our stash is quickly building up. Luckily, everyone else who loves Altoids has the same problem, and many of them were smart enough to figure out what to do with those tins…and kind enough to post instructions for the rest of us.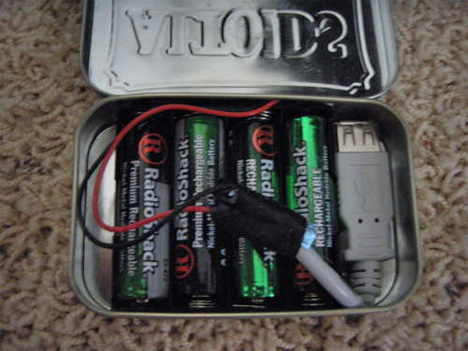 This simple USB charger uses 4 AA batteries, an Altoids tin, and some miscellaneous parts that will cost you about $30 altogether. And when you're done, you can charge your USB device anywhere – just make sure you take some spare, fully-charged AA batteries with you if you're going to be away from outlets for a while.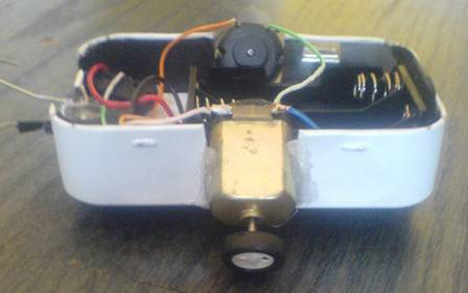 The instructions for making this Altoids tin bug robot are slightly more complicated, but well worth the effort. It'll cost you around $10, and for those experienced in putting electronics together it should take around 10 minutes.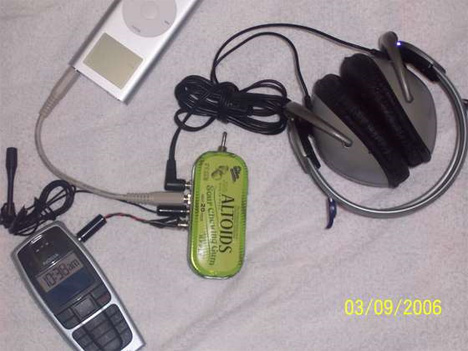 If you're tired of having to take your headphones off and stop your music to answer phone calls, this hack is happy to hook you up with a solution. It's a switcher box that lets you route your phone's speaker to your headphones when a call comes in, while a microphone lets you keep up your end of the conversation. And the whole time, your music is still going in the other ear. This one is probably best suited for the more advanced electronics geeks out there.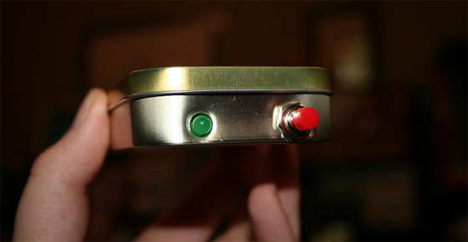 Finally, an Altoids tin project for beginners. Using a few simple parts found in any friendly Radio Shack, you can turn that tin into a helpful little flashlight.