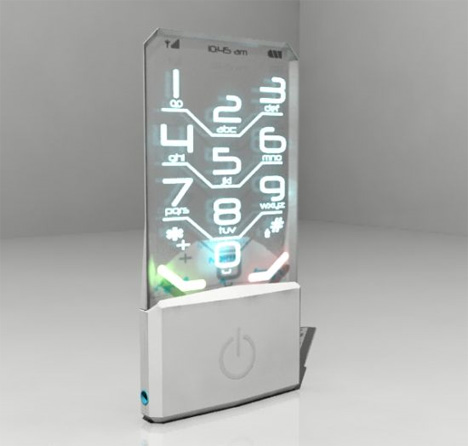 Carrying on the trend of awesome transparent gadgets, Columbian designer Juan Carlos Garzon has concocted a phone design for Nokia that adds some transparency to all of your conversations.  The touch interface gives a simple and clear view of which buttons you're mashing, while all of the electronics bits are stored below in the white enclosure.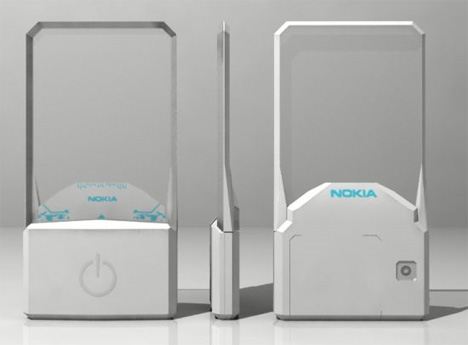 When not in use, the touch screen fades away, leaving only the white bottom and a glass-like top section that doesn't give much of a clue about its true identity as a phone. The clear top portion of the phone lights up from the inside, giving the display more power and making it easier to see what you're doing, even in the dark.
Despite looking very compact, the bottom part also houses a 5 megapixel camera – making this phone comparable to many of the more conventional phone designs on the market currently. We think the clean, crisp design would be a winner with design junkies, though like all transparent gadgets it would be a bit of a fingerprint magnet.