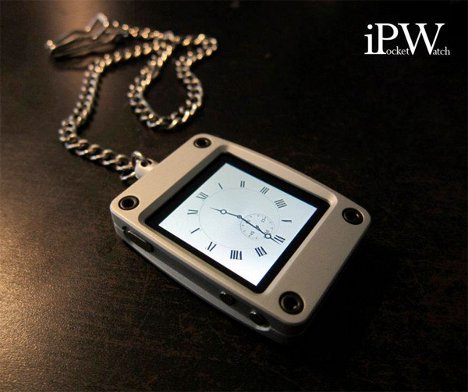 Ever since the newer, smaller iPod Nano was introduced, the market has been flooded with wristlets that make the little square MP3 player into a stylish watch. A lot of those are pretty cool, but we've seen so many that they aren't very interesting anymore. The iPocketWatch Case designed by Edwin Conan is something we've never seen before.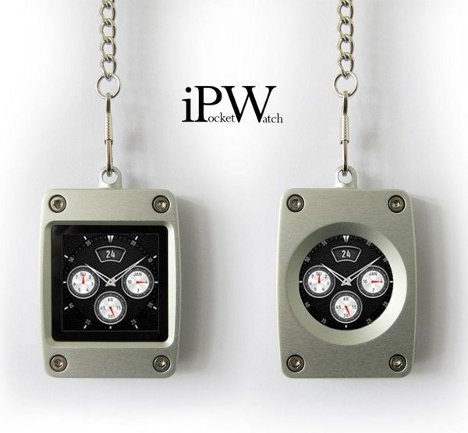 Just like the name says, this case turns your iPod Nano into a spiffy pocket watch. It's a fair bit classier than those wrist versions, in part because it is meant to be used with the Nano's classic Roman numerals watch face. There is a square fascia and a round one; they are interchangeable depending on how you want your sweet new pocket watch to look.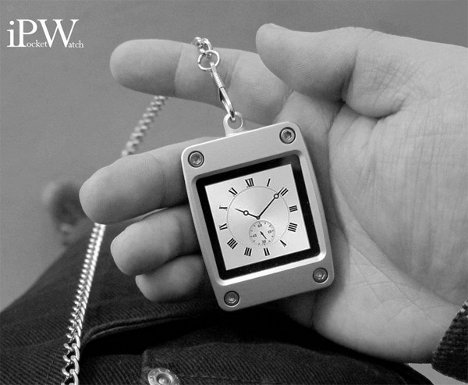 The case is constructed of aircraft-grade aluminum and allows access to all of the Nano's regular buttons and functions – so if you want to use that multi-functional machine as something other than a watch you're still free to do so. The case comes with a long 12″ security chain to keep it firmly attached to you.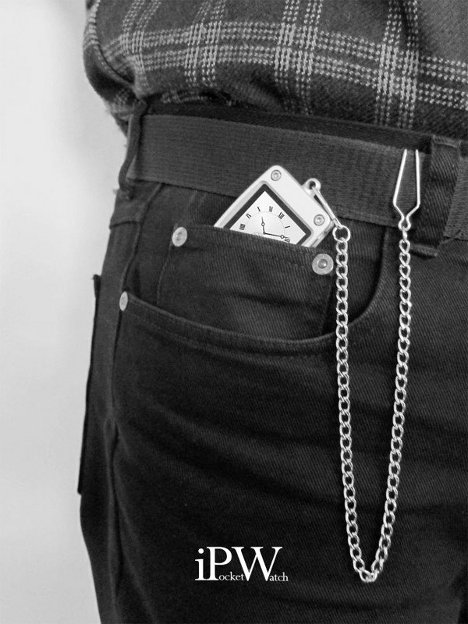 Edwin Conan is raising money for his project through Pozible (kind of like the Australian version of KickStarter). For about $100 US, you can get a black case with both the square and round fascias.