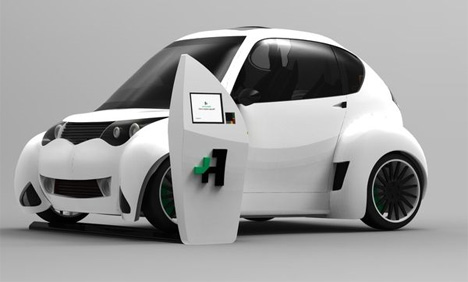 The personal vehicle has been blamed for many of the world's ills, but that does not change the fact that most of us simply prefer having the freedom to drive where we want to go. There may be a way to compromise between mass transit and highways tangled with personally-owned vehicles: all-electric, publicly-available rental cars.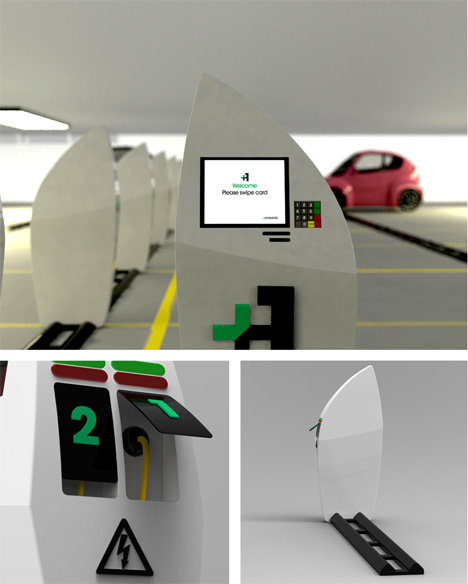 The Plus One Auto is a three-person car designed by Brian Jeffcock. Much like the bike sharing operations gaining steam all around the world, the Plus One concept would allow drivers to walk right up to a charging station in a parking lot and grab a car. The tiny vehicles are like a public commodity that can be used by anyone with a driver's license and the rental fee.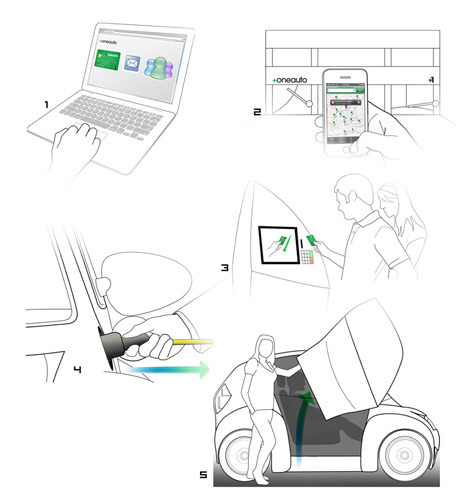 Of course, since driving a car requires a big helping of responsibility, you can't really just walk up and take off with one. You first have to become a member online. When you apply for membership, a driving records test is conducted to make sure there are no incidents involving interstate fugitive road trips and ill-advised cliff jumps in your history.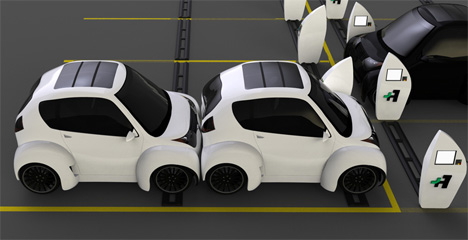 Once you are a member, then it is just a matter of swiping your credit card at the charging station. After your trip, you return the car to any charging station and receive a receipt detailing your charges. It's like the standard car rental experience, but friendlier. Designed as a thesis project by Brian Jeffcock, Plus One Auto could in fact be giving us a glimpse at the future of American transportation.