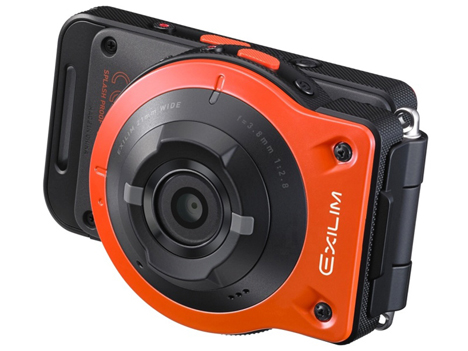 The way we take photographs has changed drastically in the past decade. So, too, have the instruments we use. Now more than ever, our important moments are being captured on cell phones and sports cameras like the GoPro. Casio is taking us one step further toward the future of photography with the Exilim EX-FR10, a camera that splits in half to double its photo-taking power.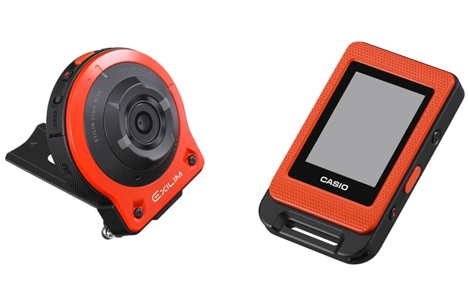 The Exilim looks a lot like a normal (if somewhat clunky) digital camera in its connected form. It can be used in this form for taking photos, or the viewfinder can swivel around to help you take the perfect selfie. The camera goes one step further, though, by detaching entirely into two parts. The lens unit and controller unit can then be placed and used in separate locations.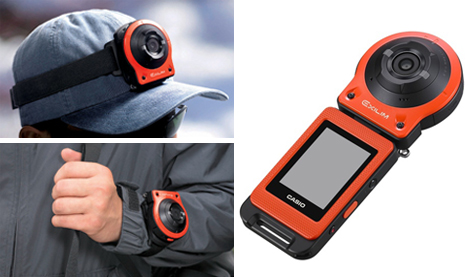 The camera's lens unit comes with accessories that let it be worn on a strap around the user's neck, on a hat, on a wrist, or clipped to a backpack strap. It can be attached to a tripod for standard, steady shooting.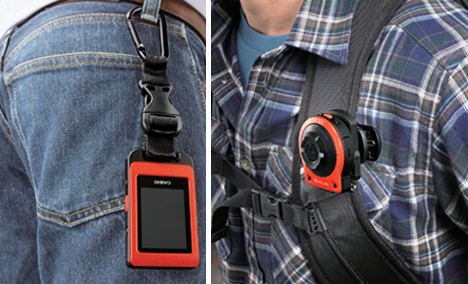 When separated, the control unit lets the user preview and frame shots. It also comes with a clip and loop so it can be attached securely to the user's clothing or gear between shots.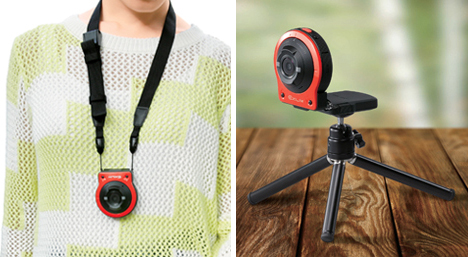 Bluetooth lets the two pieces communicate, and both are tough enough to handle dust, rain, and fall of up to two meters. With HD video capability and decent (if somewhat surprisingly low-res) 14 megapixel stills, the Exilim EX-FR10 might be the next must-have adventure camera for outdoor selfie enthusiasts.