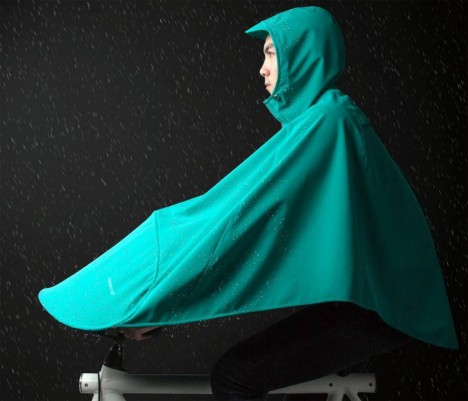 A rain jacket will only help bikers so much in a torrential downpour, leaving hands, forearms and legs largely exposed; thus, the 'Boncho', a shell that extends your sphere of warmth and dryness.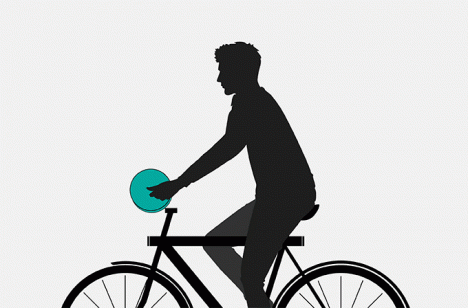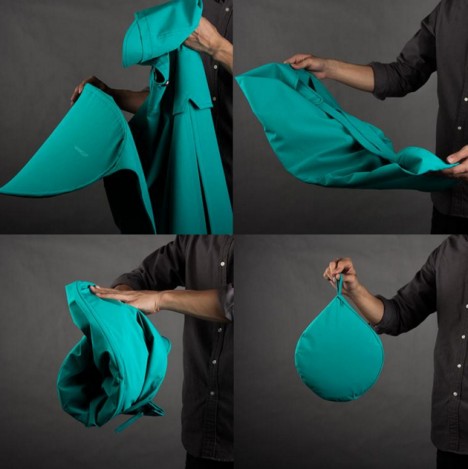 Designed by VANMOOF, the Boncho is lightweight, waterproof, breathable and extends over your handlebars to help keep your entire body clear of falling rain, all supported by a folding frame.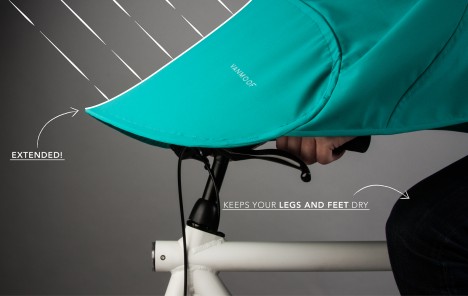 The compact system is designed to be tucked away when not in use. Arguably it still missing a key source of road moisture: splashing from tires, yours or otherwise (though a fender can at least address the former).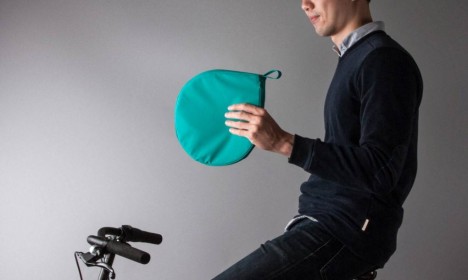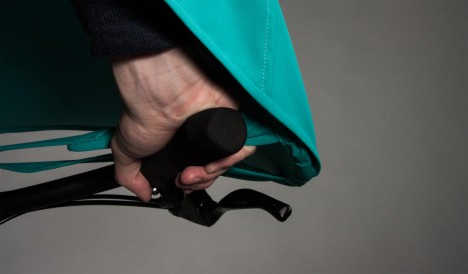 "BONCHO uses a unique folding structure, similar to pop up tents. The folding and unfolding is easy, making the package very small and thin, easy to carry inside almost every bag."