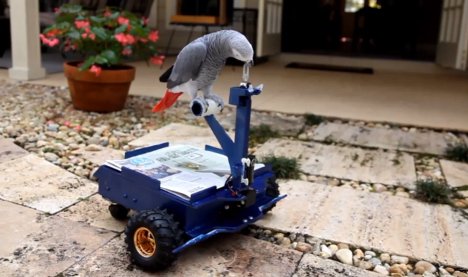 African Grey parrots are super-smart, lovely, and great companions – and they're also big squawking pains in the butt. Andrew Gray, an engineering student at the University of Florida, was annoyed with his parrot Pepper's incessant screeching. At first he tried squirting Pepper with a stream of water, but the bird actually started liking the water and began screaming just to get sprayed.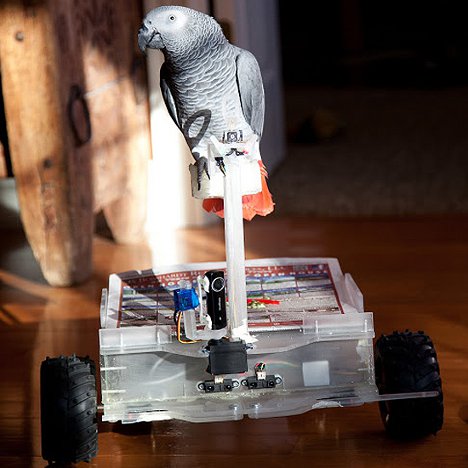 After that fail, Andrew had to work a bit harder to solve his feathered problem. He decided to build Pepper an interactive toy that would keep the bird's mind and beak occupied. The BirdBuggy is Pepper's new beak-driven scooter that allows him to be in the same room with his humans, something that seems to keep him happy enough to shut up for a while.
Infrared sensors on the buggy keep it from running into obstacles, but otherwise Pepper is able to "drive" the machine by manipulating a small joystick with his beak. When Pepper decides he's done living in the fast lane, the buggy can just drive itself back to its docking station using integrated cameras and a homing device.