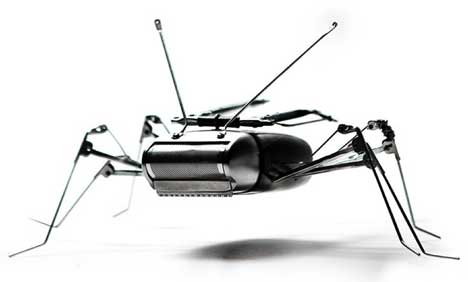 Like many kids, Andrea Petrachi started disassembling things from a very young age. But unlike most kids, he never really grew out of it. The Italian artist/video editor now uses his fascination with machines to create these amazing robot sculpture, constructed mostly of broken and disassembled gadgets.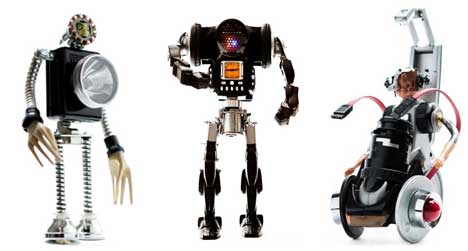 Petrachi, also known as Himatic, takes the concept of junkbots to new heights. His materials are the discarded gizmos, broken toys and unwanted parts that most people would simply toss out. He takes them and shapes them into friendly-looking bots with more personality than some humans we know.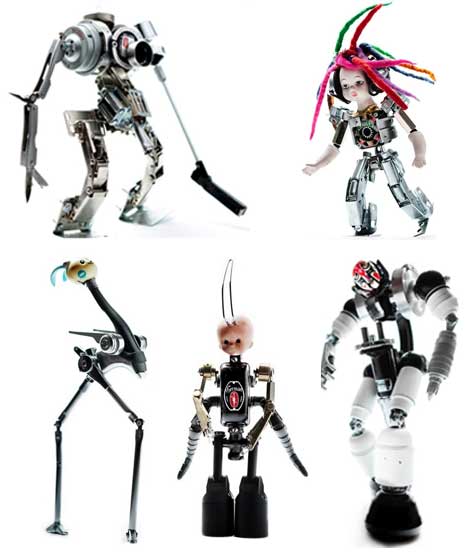 Camera parts meld almost seamlessly with dolls' heads or rubber ducky remnants. Random bits of techno-detritus realign into delightful pieces of gadget art. Combinations which could easily become nightmarish in less caring hands come out holding a fair amount of joy and humor instead.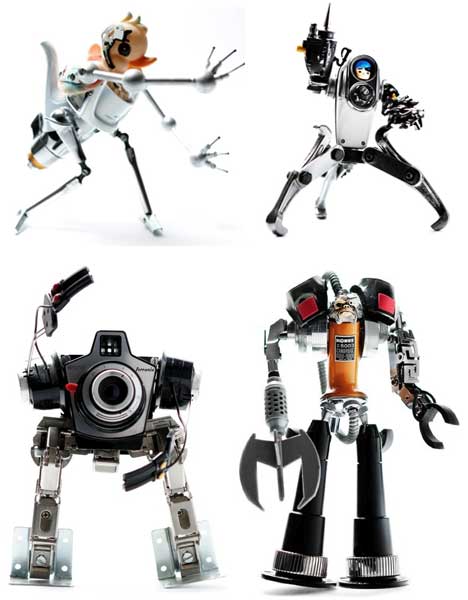 Petrachi's sculptures are made from a desire to comment on our out-of-control need to buy and own more and more things. But according to the artist, they are also a commentary on our very human drive to use technology to change, understand and challenge nature.