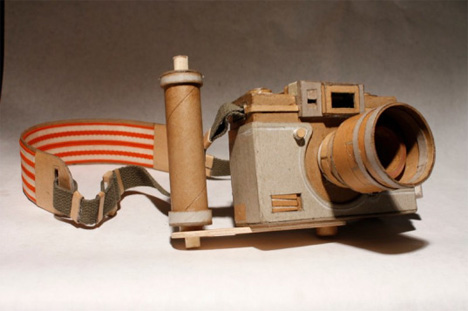 When artist Kiel Johnson was growing up, his father was a printer. The early exposure to the fascinating properties of paper led the artist down a most interesting creative path. Johnson's affection for paper is evident in his adult body of work: he meticulously recreates real-world items in cardboard. Among the most stunning pieces are the cameras.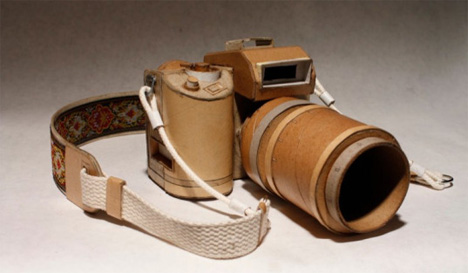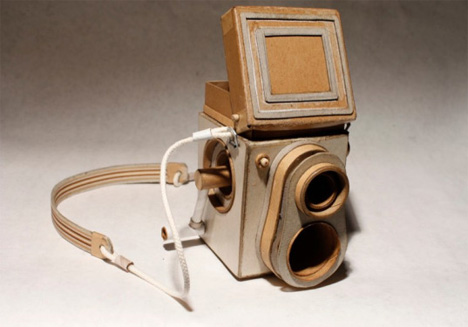 Johnson's paper cameras are whimsical without being cheesy and nostalgic without being hipster-retro. They are tributes to some of the most beautiful, most fascinating, most unforgettable pieces of technology we've ever had the pleasure to use.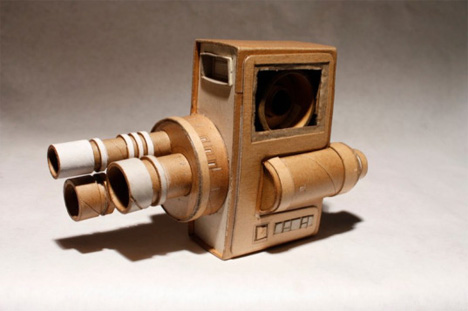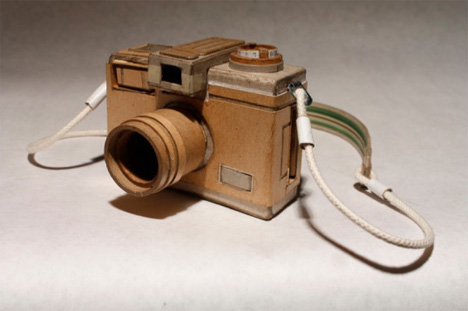 From old-school Polaroids to big, boxy SLRs and even a couple of 8mm movie cameras, Johnson's body of work examines the machines that many of us grew up with. He pays extreme attention to detail, recreating every contour, every little button and every fine point.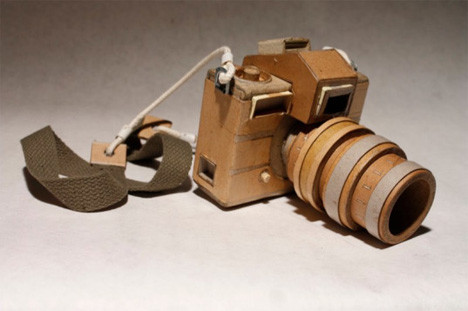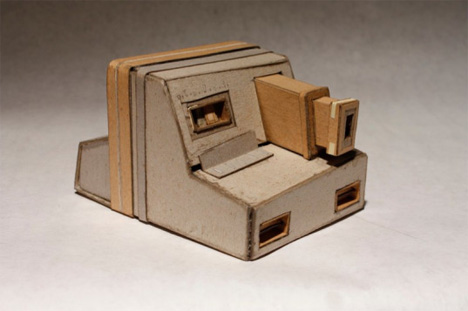 The cameras are only part of Johnson's paper and cardboard obsession. He has also made a cardboard boom box (complete with stacks of cardboard cassette tapes) and a hand-made printing press with cardboard components.