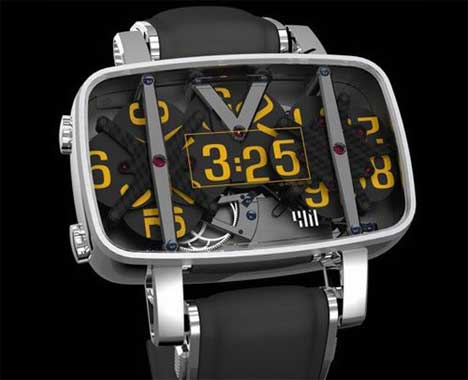 This amazing watch has a few qualities you don't see every day: digital time displayed in an analog, mechanical fashion; exposed gears and sprockets; and an understated industrial kind of vibe. Designed by French designer Francois Quentin, the 4N Watch is an extremely slick design, but it maintains a rough, almost industrial sensibility.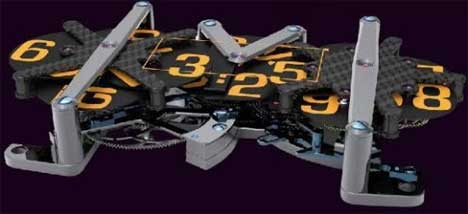 Operating on three different dials, the numbers that make up the time rotate and meet up in the middle inside a yellow highlighting box. The numbers look like a digital readout, but they are in fact printed on the discs which are constantly rotating.
The watch seems to be pretty high end, with the dials being made of either aluminum or titanium and the housing being produced in either 18K white gold or platinum. The band will be offered in a variety of materials, but only a total of 16 pieces will be produced in each model type. Expensive, exclusive and extremely stylish? We definitely want one.