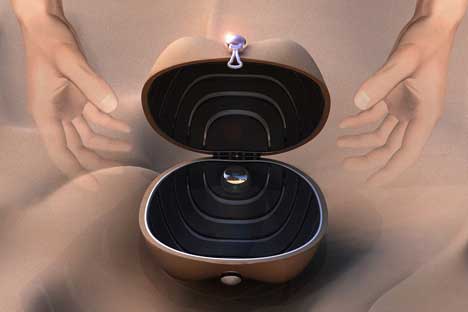 Maybe petty theft at the beach isn't the world's biggest problem, but it is troublesome for those who are ripped off. You can lock your purse or wallet in the car, but what about your car keys? What about those expensive sunglasses that you don't want to take in the water with you when you go swimming? This crazy-looking gadget designed by Chris Stratton is called the Gigga Clam, and it wants to help your stuff stay safe while you're strutting in the surf.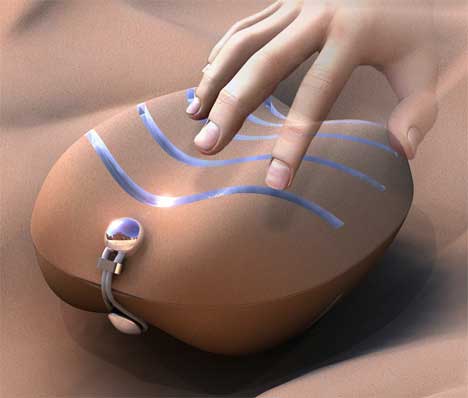 It looks just like a big, sand-colored clam, but it's actually a secure lockbox. You put your personal items inside and lock it, then bury it in the sand. You wear a waterproof wristband that doubles as the locking mechanism and a GPS tracker; if anyone other than you digs your Gigga Clam up, you'll be alerted via the vibrating bracelet. If your Clam did, indeed, walk off with some unsavory character, the wristband turns into a beeping tracker that will help you uncover its location.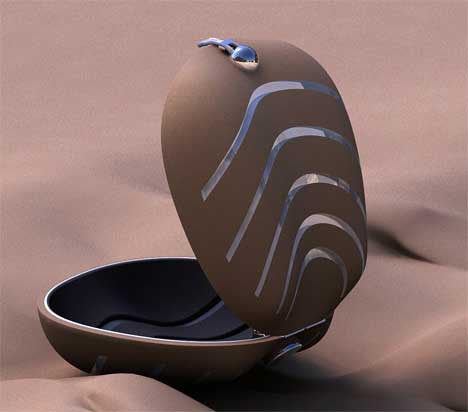 The waterproof Clam is big enough to hold all of the essentials: wallet, keys, sunglasses, phone and MP3 player. It's designed to be made of high-quality polycarbonate, making it tough enough to handle the harsh physical impact of being shoved into the sand. The design took first place in the Design Institution's Beach and Pool 2008/09 design competition. No word on if or when the Gigga Clam will go into production.