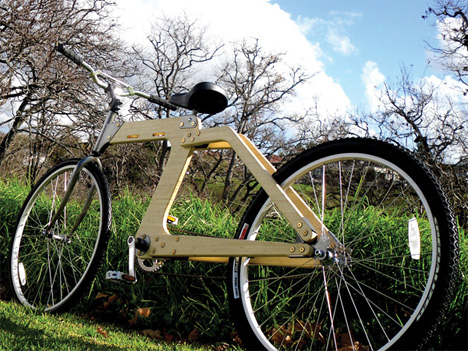 Bicycles and scooters are pretty important modes of transportation in lots of third-world countries. They are used to get to school or work, to transport goods to market stalls, to carry water home and to fill a vast number of other needs. To make the venerable bicycle even more useful, Paulus Maringka has designed a bamboo bike that could change lives.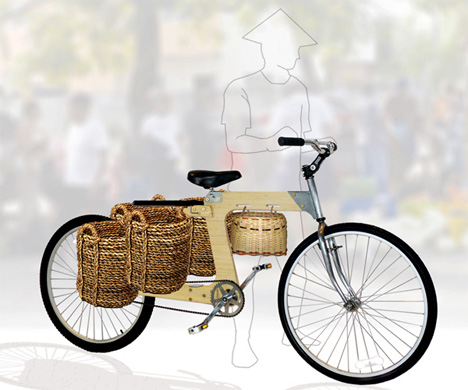 According to Maringka, bikes are able to increase both the possible workload and available working hours for low-income farmers and merchants. But because low-income people are rarely able to afford costly modifications to their standard bikes, their "steel horses" don't reach their full potential. The Greencycle could be the answer to poor workers' prayers as it is both low-cost and full of helpful features.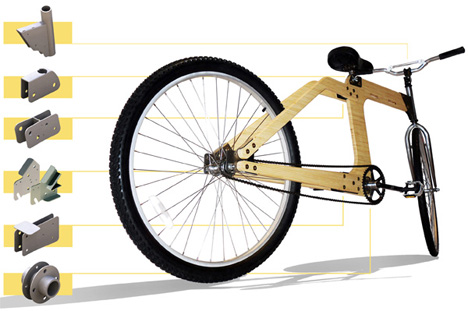 The Greencycle's body is made of bamboo: a sustainable, affordable and lightweight material. The pieces are cut via CNC cutter to reduce the waste that would typically drive up production costs. The metal joining brackets and bamboo body pieces can both be easily replaced in the event of breakage. Despite the fact that the bike is lightweight, it is also strong enough to carry a heavy load – an important point when farmers are carrying baskets loaded down with goods.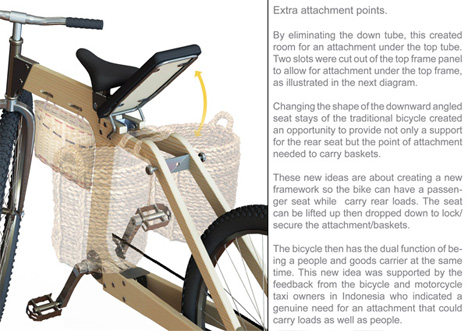 Knowing that there is a need for more cargo space aboard third-world bicycles, the Greencycle has built-in attachment points for hanging and carrying baskets. There is even a small platform on back for extra cargo or a passenger, making the inexpensive bike almost as efficient as a motorized bike for getting around.