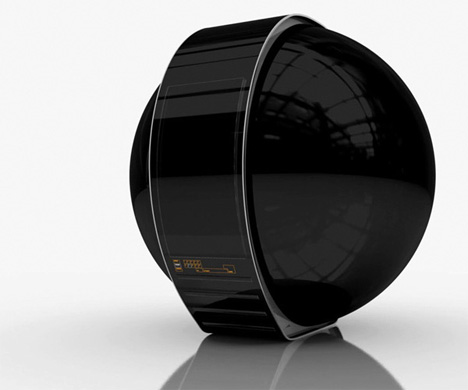 A totally immersive entertainment experience is the dream of every gamer and movie enthusiast. The Immersive Cocoon concept is a personal entertainment pod that lets you step into the middle of your movies, games, work, TV shows or exercise DVDs to experience them like never before.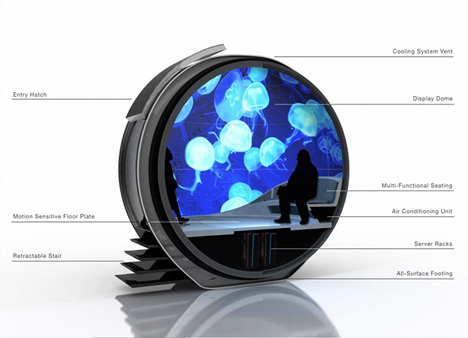 The futuristic design from Tino Schaedler and NAU features a 360-degree display that surrounds the user in whatever virtual world he chooses. Navigation is achieved through simple hand and body gestures using the sophisticated motion-tracking software that inspired the futuristic interface in the movie Minority Report.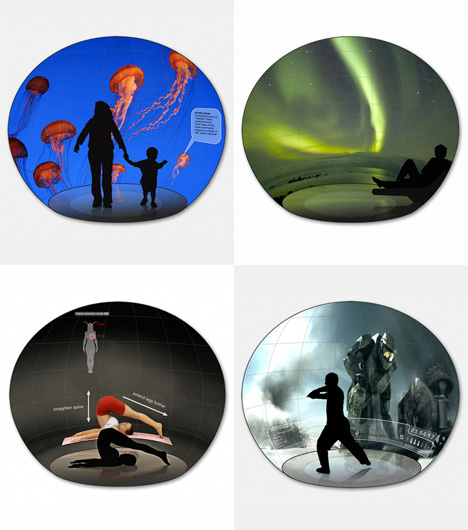 Immersive Cocoons could be used for a huge variety of applications: educational "walking" tours, intense multi-player games, teleconferences and even interactive exercise routines that let you analyze your form. A relaxation program involving lights and music could help weary travelers or sleepy students recharge and let go of their stresses.
The designers of this awesomely futuristic product predict that it could be placed in public areas. It would be sort of like a next-generation pay phone that does so much more than just making calls.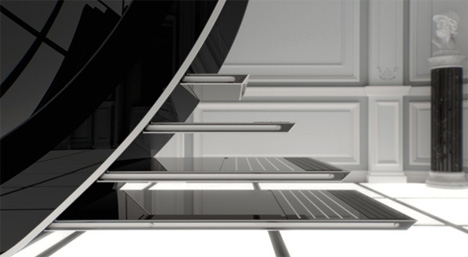 The physical characteristics of the cocoon are nearly as fascinating as its internal functions. From the outside it looks like a shiny black sphere; a hatch door opens and retractable stairs descend to let users enter the interactive interior. Flexible seating can be moved and modified to suit the user's needs, whether she's playing a game, catching up on work or enjoying a live teleconference with colleagues around the world.