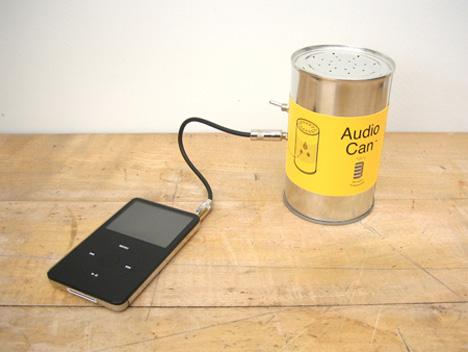 IPod speakers are generally very stylized and modern-looking, so it's unusual to see one that goes for bare-bones, simplistic design. The Audio Can speaker from designer Dean Brown is about as simple and non-stylized as you can get: it uses a plain tin can to house a battery-powered speaker.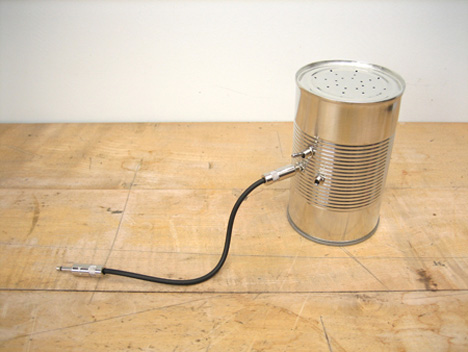 Used individually or in a daisy-chained system, the can-clad speakers offer a rather playful approach to portable sound. While most designers are concerned with coming up with the most innovative, futuristic designs, Brown took a common household item and made it into an audio accessory. According to him, the sound quality is excellent – not at all what you'd expect coming from a tin can.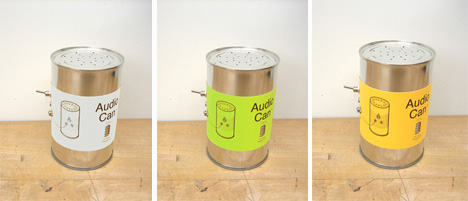 The Audio Can comes with a removable label, a battery and the appropriate audio cable. Besides offering a unique (yet utterly simple to disguise) design, the speaker gives users a very no-nonsense way to add ambient music to their surroundings. What you might miss in added features is more than compensated for in its ease of use and portability.