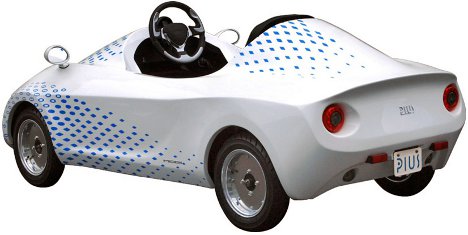 This little electric vehicle is a do-it-yourself kit from Japanese company MODI Corporation. The one-seat car is called the Pius, an obvious play on the name of the more-popular ready-made Prius.
With a top speed of just 22 MPH and a range of 16 miles after a full charge, the Pius isn't meant to be a regular commuting solution. Rather, the kit is meant to be used as an educational tool in educational institutions.
Although the kit car is meant for experimentation, testing and education, we can definitely picture it taking a tired student from one end of a very large campus to the other – if for no other reason than it would be a whole lot of fun to drive.