The VW Transporter T1 was a cultural icon of the 1960s and 1970s, the ultimate travel van for free spirits both in Germany and around the world.
This revival design by David Obendorfer references the original but also brings it into the world of streamlined modernity – a realistic vision that respects the spirit of the vintage shape and details.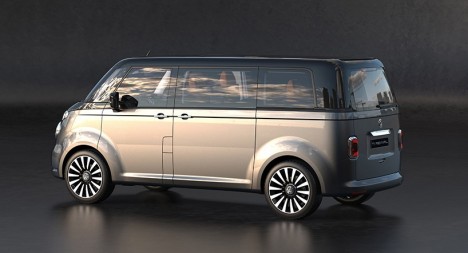 The wheelbase has been extended and the curves smooth out for aerodynamics and interior updated with contemporary technologies.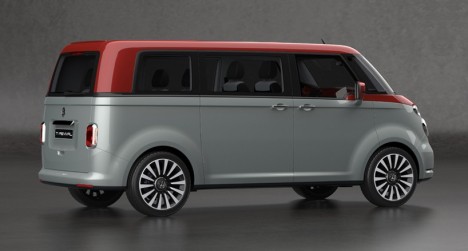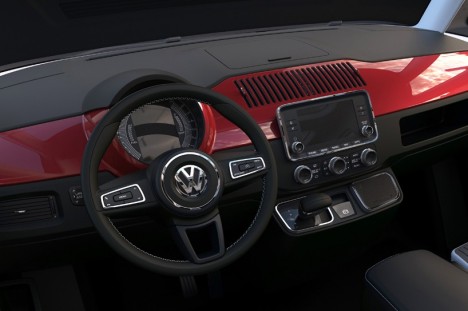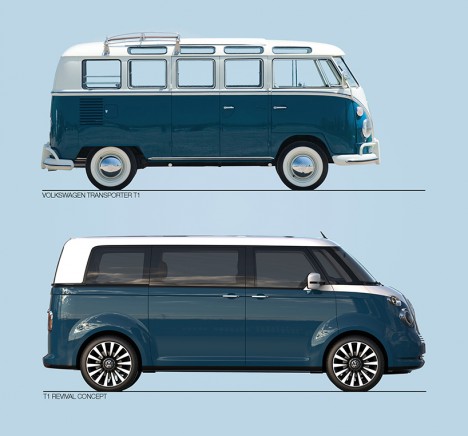 "The concept doesn't aim at mimicking the 'T1′ forms of over 65 years ago, but rather it tries to capture its unique personality, translating it into a contemporary language; with curved surfaces, rounded corners, circular headlights, chrome details and bicolour car paint."