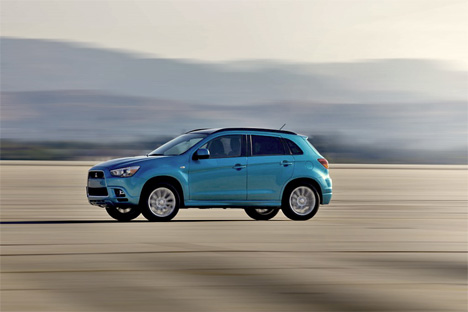 As we've learned from hundreds of hours playing Mario Kart, Grand Theft Auto, Need for Speed and tons of other driving games, controlling a car that you're not in is fun. Mitsubishi is giving potential buyers the same thrill of controlling a virtual car, but they're going one step further by offering up a real Outlander Sport that you can test drive virtually with nothing but a keyboard and an internet connection.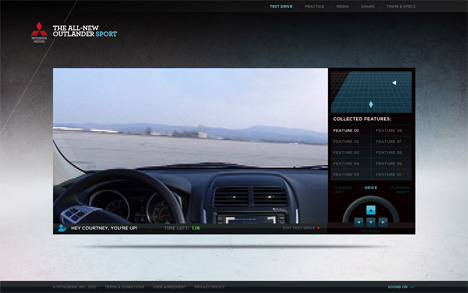 The Mitsubishi Live Drive project will be the world's first virtual test drive. Drivers will be controlling an actual vehicle that's on a test course in Southern California. It's not simply a car attached to a fixed track with a camera in it: it's a real car that virtual drivers really control, and in real time. The Outlander is equipped with massive amounts of complicated-looking gear to make this incredible feat possible.
The company says that their goal isn't just to show off how smart their software and robotics people are, but rather to improve the customer experience by bringing test drives into the home. By letting people experience the car's features before they ever set foot inside one, Mitsubishi hopes to impress those who wouldn't ordinarily test drive an Outlander Sport.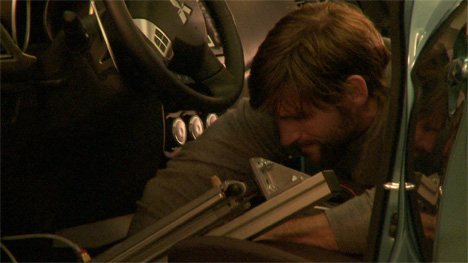 The test drive course is set up kind of like a video game, with large painted "features" (which are actually GPS hotspots) all over the track. Test drivers are encouraged to roll over and collect as many "features" as possible during their time behind the wheel.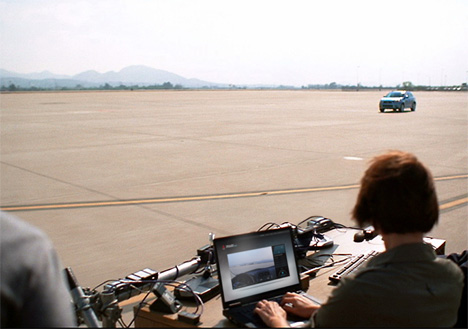 Another thing we've learned from playing so many racing games is that half the fun of controlling a car you're not actually in is causing fiery wreckage. The party poopers at Mitsubishi have taken crashes out of the equation by equipping the car with a high-tech system that takes control of the car should it venture off of the track. The car also has a top speed of 30 MPH during the virtual test drive, making it a little harder to create massive scenes of automobile destruction.