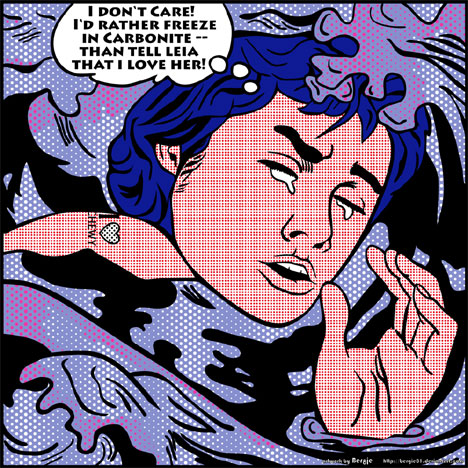 Roy Lichtenstein's art set a new standard for comics-inspired pop art, and his influence has been far-reaching. These awesome fan art pieces from DeviantArt member Thomas B. (Bergie81) combine Lichtenstein-inspired pop art with another timeless geeky pursuit: Star Wars. Above, Han Solo is frozen in carbonite in a parody of Lichtenstein's famous 1963 painting "Drowning Girl."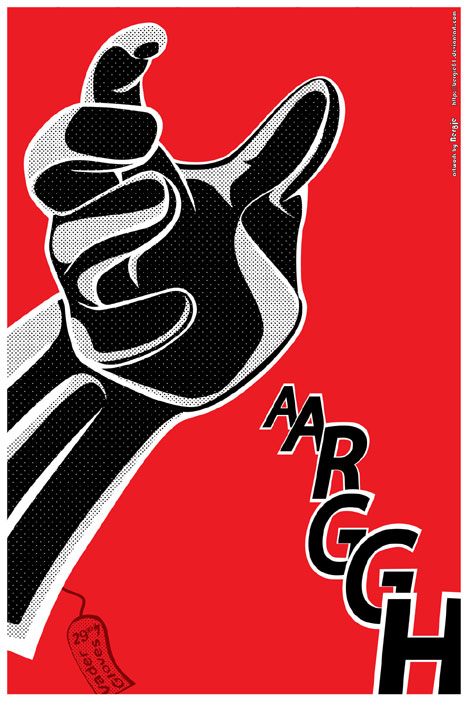 Recreating Lichtenstein's most famous paintings in his signature style with a wacky Star Wars theme was a stroke of genius that sets Thomas' art apart from the oceans of other Star Wars fan art.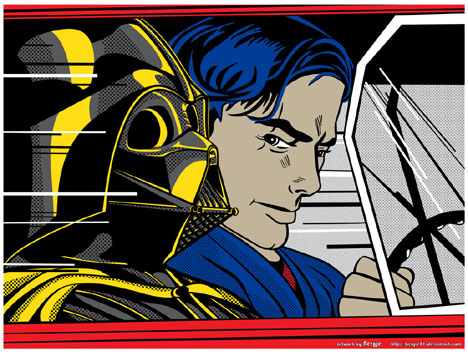 The 1963 Lichtenstein piece "In The Car" was recast in this geeky new version featuring Anakin and his dark side cruising around together. The artist draws inspiration from mentally drawing connections between Lichtenstein paintings and scenes from the Star Wars movies.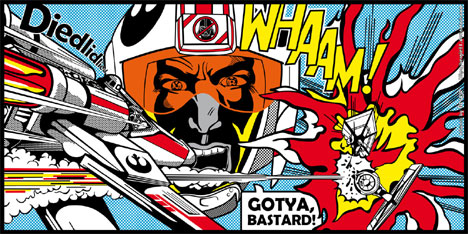 The iconic artwork of Roy Lichtenstein often played off of comic book imagery, like the painting the above piece was based on. The original, "Whaam," is one of Lichtenstein's most famous paintings. This version, called "Battle," reimagines the scene in a wonderfully geeky way.