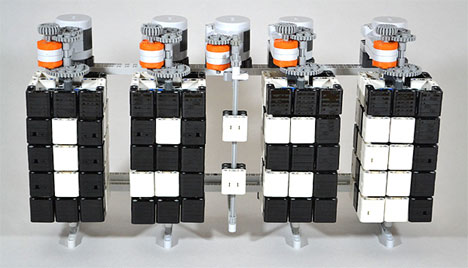 Who knew that watching a clock work could be so hypnotizing? The
Tilted Twister
clock from Hans Andersson is composed of two Lego Minstorm bricks connected by Bluetooth. The master brick is in charge of tracking the time and operating the minute digits. The slave brick is responsible for moving the seconds indicator and the hour digits.
Watching the time change
ever so slowly from one minute to the next is a surprisingly entertaining venture. The digits all consist of five layers of black and white tiles. The tiles are twisted around by the top layer until they form the appropriate digit.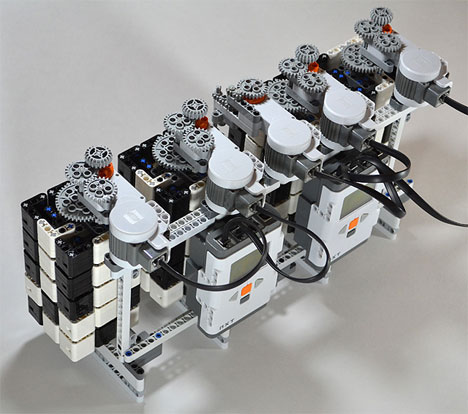 Staring at the video of this awesome clock is one thing, but it's so loud that it would probably be a huge pain to live with. Still, it might be worth the irritation just to have such a unique and artful timepiece keeping you grounded in reality.