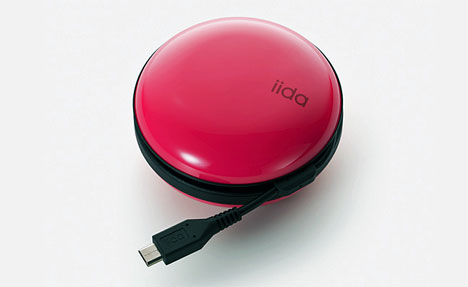 Whether you're traveling for business, going on vacation or just headed to work, tangled phone charger cables in your bag are a huge pain. This slick phone charger with a retractable micro USB port would let you charge your phone anywhere you go without worrying about that nasty tangle of cord forming at the bottom of your satchel.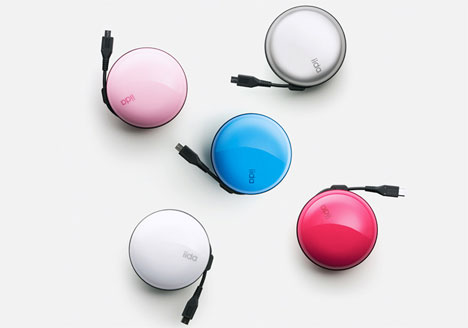 Designed by Japanese designer Jin Kuramoto for Japanese phone accessory company Iida, the Jupitris charger was created to add simplicity and style to the mundane everyday act of charging a cell phone. Available in a variety of colors, the stylish chargers look almost like big pieces of hard candy.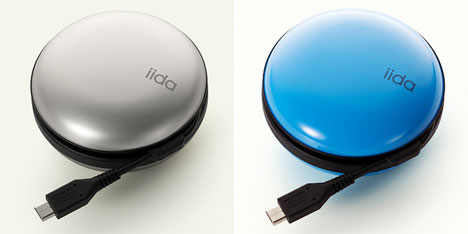 The micro USB port fits most cell phones and the cord easily retracts into the yo-yo-shaped body. All that's left for you to do is throw the neat, colorful little package into your bag or your pocket and you're ready to charge up wherever you can find an outlet. The Jupitris is currently available for ¥1,780 (around $23).