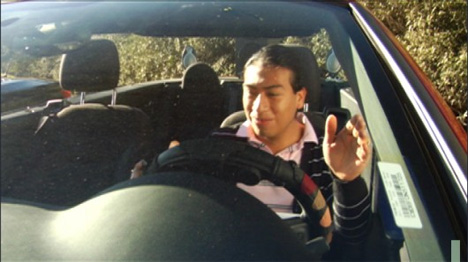 Long road trips, traffic jams, and even waiting in line at the drive-through – feeling trapped in your car at any time can make you feel a bit like a caged animal about to go insane. Inventor Gregor Hanuschak's Smack Attack is a fun alternative to fiddling with your phone or whatever it is you normally do when car boredom gets to you.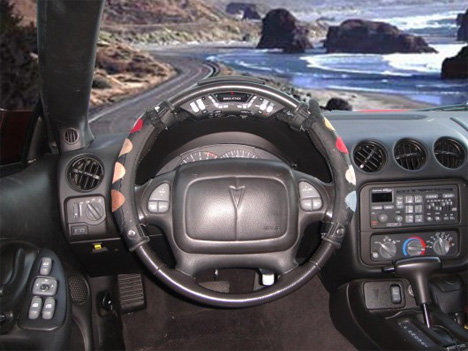 Smack Attack is a kind of drum machine that fits over your steering wheel, letting you make drum sounds by tapping on certain parts of the wheel. Eight touch sensors each make different sounds, and the sounds will actually play over the music currently playing from your iPhone library.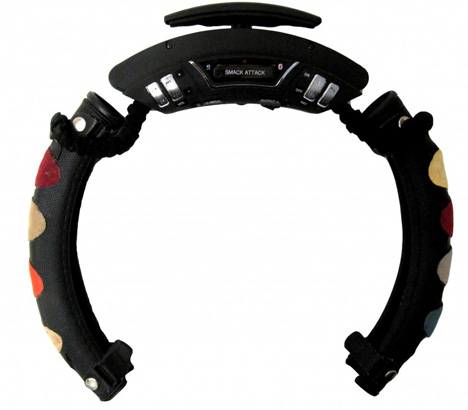 Besides being a cool toy, Hanuschak claims that the Smack Attack could help combat highway hypnosis by providing tactile and auditory stimulation. The cover will fit over any standard steering wheel and communicates with your iPhone via Bluetooth.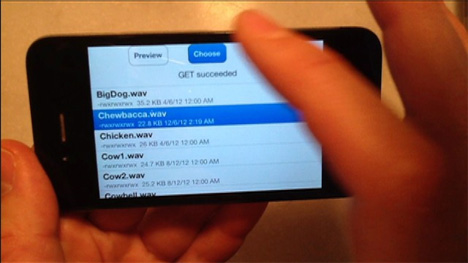 One of the coolest features of the Smack Attack is that you can set the sounds that each smack pad makes, so you can rock out to rhythmic dog barking, glass breaking and whatever other weird noises float your boat. You can even turn the drum track off on your music and fill in the beats on your own – although we don't recommend that one unless you're on some desolate stretch of highway where no one will see you being a front seat rock star.