Free of glues, screws and other complexity, this snap-on simple coffee cup holder is the perfect way to set down your favorite caffeinated beverage safely while biking to work through the city each morning.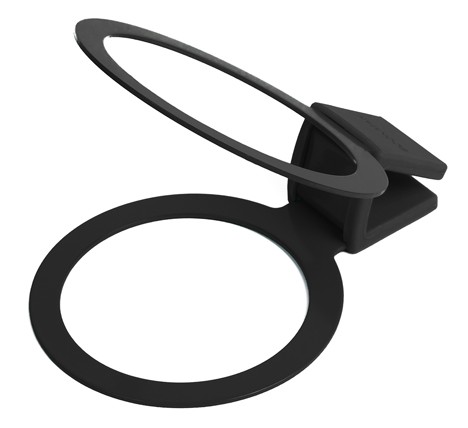 The Bookman cup holder is made of plastic and steel, easy to attach then remove and take with you if you are worried about damage or theft during the day.
Pressing the rings together opens the clamp portion and allows you to slide it onto your handlebars.
The rings are designed for differently-sized drinks and come in various colors as well including red, green, black and white.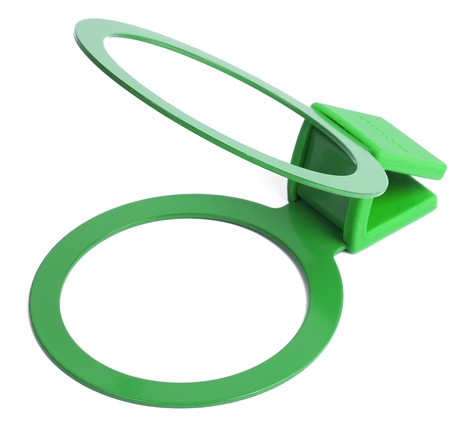 The company also makes bike stickers, reflectors, whistles and lights for bikers as well, all likewise designed to be fashionable and functional alike.
More about Bookman: "Three years ago a group of 5 friends all with different skill sets, came together over a mutual passion for cycling. Living in Stockholm, a very bicycle-orientated city, cycling is our main form of transport and we believe it is absolutely the best way to get around the city (and beat traffic). In amongst our comings and goings we saw a need for urban bike accessories with a twist so we decided to combine function with style and design and create Bookman. Our inspiration comes from the humming bike life we see in urban Europe where it is evident that getting on a bike is not reason enough to disregard dressing well. Our goal is to inspire more of you style-conscious people to see that traveling in the saddle can be a way of life that combines style, convenience, design and fun."