How much does the packaging of our food affect our enjoyment of it? Are we more likely to eat healthy foods when they come from interesting packages? Designer Daizi Zheng seems to think so, and she created this unconventional suite of food packages, called Stereotype, with that goal in mind.
Most of us seem to think that healthy foods are boring, but the World Health Organization says that a diet containing more fruits and vegetables can help prevent many diseases. It makes sense that putting a fun spin on healthy foods would encourage us to make wise decisions in our everyday lives. These unique packages take fruits and vegetables from something we know we should eat to something we actually want to eat.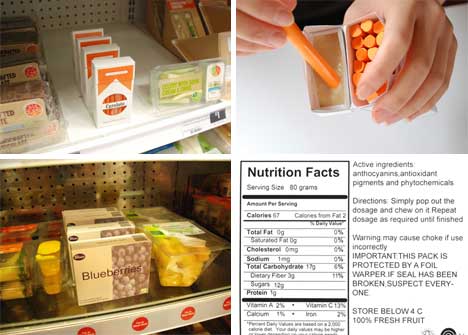 Packaging carrots in a cigarette-like box (with hummus in the lid) might seem questionable, but it's the juxtaposition of the healthy contents and the unhealthy-looking packaging that makes this concept so eye-catching. Likewise with the celery sticks packaged like french fries and the blueberries in packaging usually used for candy.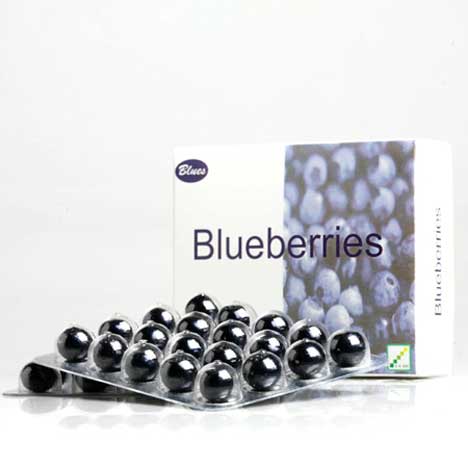 The goal of the Stereotype packaging is to turn the common perception of "healthy" food on its head, to encourage people to change their eating habits ever so slightly, and to help people take control of their health by making wise decisions. As for the realism of individually blister-packed blueberries, well, that's still up for debate. But you can bet that kids and adults alike would be more willing to reach for fruits and veggies in interesting cartons than those in conventional packages.