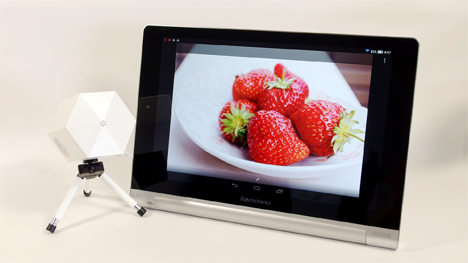 Have you ever wondered why Smell-O-Vision never really took off? It's not because it would be too difficult technologically – it wouldn't. The biggest hurdle is that people want to see and hear their entertainment, and sometimes feel it, as in the case of rumble packs in video game controllers, but we're okay with not smelling the perfume a movie character is wearing.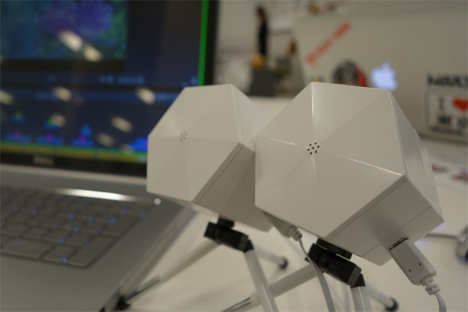 A South Korean startup is trying to rally support for the idea of aroma-enhanced entertainment with a system they call Aromajoin. Entrepreneur Dong Wook Kim remembered his mother remarking when he was a child that smell would shortly follow color in television, and he never let go of the idea. He researched the idea for years, and after receiving his PhD he developed machines that would release odors from solid scent cartridges. The "Aroma Shooters" use fans to push out small amounts of aromas to coincide with pictures on a screen.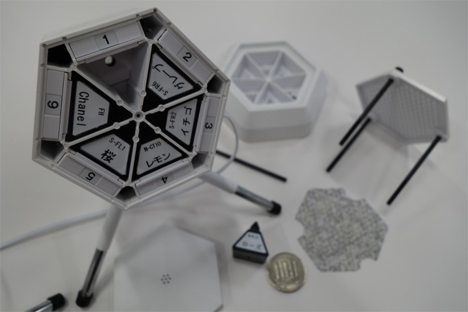 Each aroma cartridge is capable of shooting three-second aroma bursts more than 45,000 times. The smells dissipate quickly so they don't stick around after they are released, and up to six scents can be mixed at a time to create custom aromas. The Aroma Player software used to control the scent release is a little like sound editing software: you find the moment in the video where you want a scent to be released, then drag and drop the appropriate aroma. The software sends out the little puffs of scent corresponding with images at just the right moment.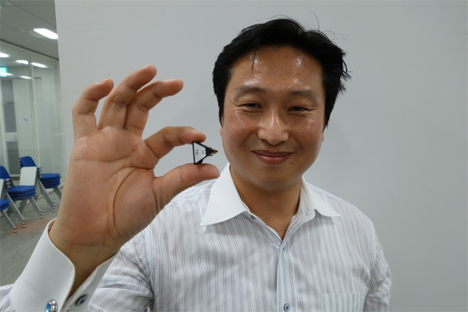 Currently, Aromajoin offers about 500 scents and the system costs $2,550. Kim is the only person in the world who knows exactly how the whole contraption comes together. He outsources the hardware and circuit boards, but the final assembly is done by the inventor personally in his lab. His ultimate goal for the technology is to make scent as ubiquitous as sound in advertisements and atmosphere creation. Initial markets could include movie theaters, convenience stores, digital advertising, and even the regular person sitting at home and watching their color TV.