Although gunslingers wore their weapons proudly on their hips, there's something to be said for having a weapon that no one knows is there. These three vintage guns all masquerade as something else, but they still pack a crazy deadly punch.

Generations ago, prisons and jails were even more dangerous for guards than they are today. Some jailers used handy key pistols like this one to put a stop to any attempted prisoner violence. Of course, hiding a gun inside a key seems ridiculously dangerous – but hindsight is always 20/20.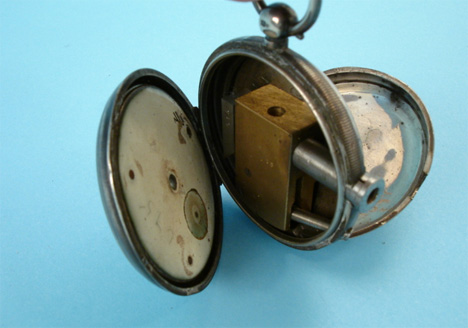 Maybe the only object more innocent-looking than a simple skeleton key is the venerable pocket watch. But this one is equipped with a tiny 3mm pistol, making it the deadliest timepiece we've ever laid eyes on.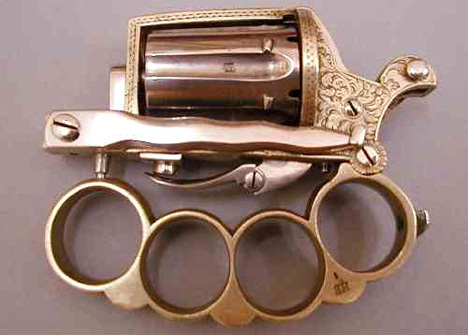 This all-in-one weapon might not be the most effective at disguising itself or at inflicting pain, but it gets an A for effort. This bizarre device was manufactured between 1870 and 1900 and managed to include brass knuckles, a bayonet, and a tiny gun in just 1.5 inches of space. Known as the Apache, this crazy weapon fetches huge sums from modern collectors.