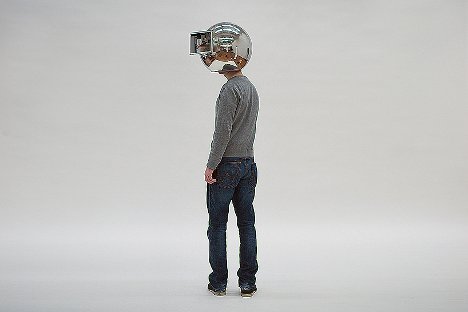 When people experience a very harrowing event, they often say that time slows down. The Decelerator helmet from German artist Lorenz Potthast replicates that slowing of time with no near-death experience needed. It is a commentary on our fast paced lives and the technology that defines them.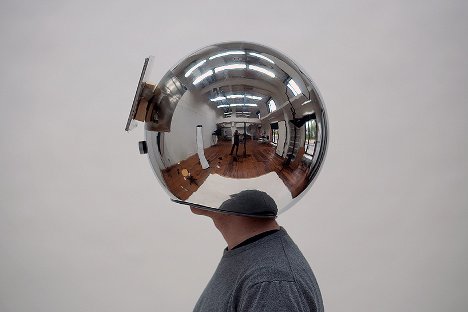 The odd-looking helmet uses a head-mounted camera to create the effect of slowed time for its wearer. The camera captures what is really happening outside of the helmet and slows the action way, way down before showing it to the wearer on the internal display. An external display shows passers-by the slowed-down action as well.
The helmet itself, as a "reflection bubble," effectively sequesters the wearer and gives him a chance to escape from the world temporarily and reflect on his relationship with time. The project is an exploration of sensory perception and the way in which many of our natural senses and experiences can actually be reproduced by technology.