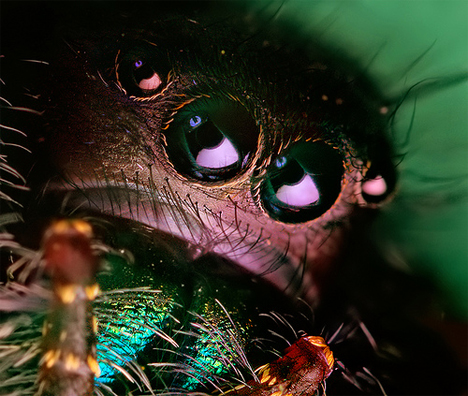 If you've got even the slightest hint of a bug phobia, stop reading now. Seriously. Even if you've never been creeped out by insects before, these pictures may actually change that. Once you look into the multiple eyes of a jumping spider very close-up, you can never un-see them. They'll show up in your dreams.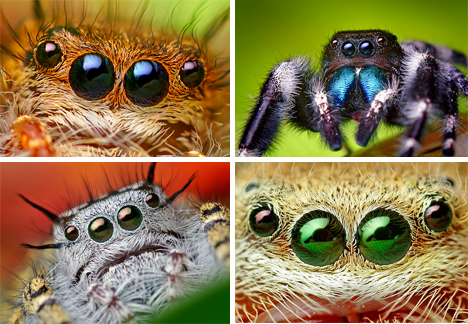 In all seriousness, photographer Thomas Shahan (known on Flickr as Opo Terser) has created some of the coolest (but still most honestly terrifying) macro pictures of bugs ever. His interest seems to lie both in the subjects and in the act of photographing them, giving each image the sense of depth that only results from the photographer caring a great deal about what he is documenting.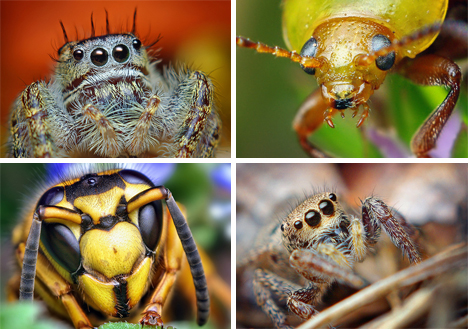 Surprisingly, Shahan does not make his living supplying nature publications with these amazing photos. One of his jumping spider pictures did recently make it into the October 2009 issue of Popular Photography, and several of his other photos have been used for advertisements, magazine stories and even kids' puzzles.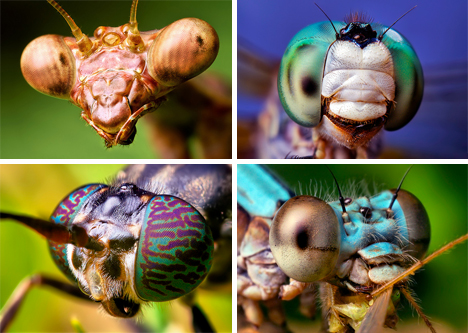 Most people never get the chance to see insects up close and personal like this. Their faces are, at times, surprising: they range from adorable and friendly (the dragonfly on the top right, above, looks just like a friendlier version of Morla from the Neverending Story) to horrifying and monsterish. But regardless of how you feel about insects in general, these extreme macro photographs really are a feat of technology. Shahan shows a mastery of his craft as well as a great deal of finesse in getting close enough to his subjects to capture these candid moments.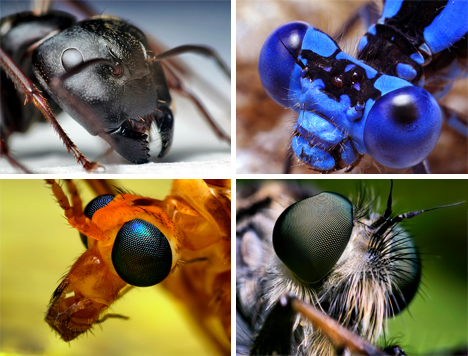 Shahan's photographs go through as little post-processing as possible. Due to the constraints of the macro lens, he does occasionally have to remove dust specks from the background, but never from the insects themselves: he doesn't want to alter their appearance in any way. The colors and the general structure of the bugs are never changed at all in post-processing.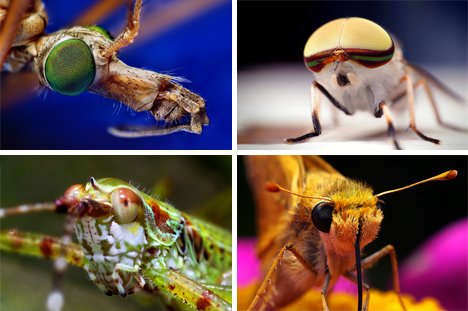 Shockingly, Shahan doesn't regard his photography as art. According to him, he is simply recording the inherent beauty of the bugs. His role seems almost more scientific than artistic, showing viewers an aspect of the natural world that they wouldn't normally get to see. When he's not crawling around in the dirt to find interesting bugs, Thomas Shahan also enjoys vintage guitars, which you can read about at his site: King of Kays.