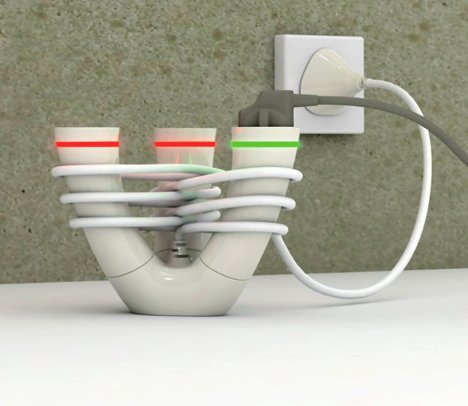 This radically redesigned power strip gives a safe and secure place to plug in your devices without littering your floor with excess lengths of cord. The Hechek outlet was designed by Zohreh Pahlevan, Sina Gavili, and Ghader Ebrahimian Nejad as an attractive and effective cord control device.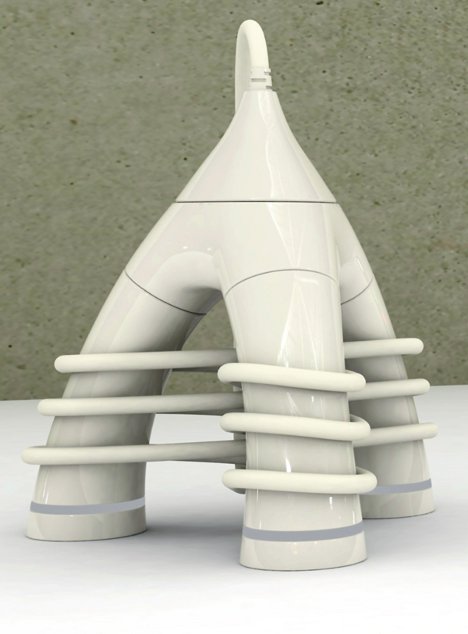 With three outlets to plug things in to, the Hechek takes on a sort of hand-like configuration. Whatever length of cord is not needed to go from the power strip to the wall is wound around the prongs of the device to keep it out of the way.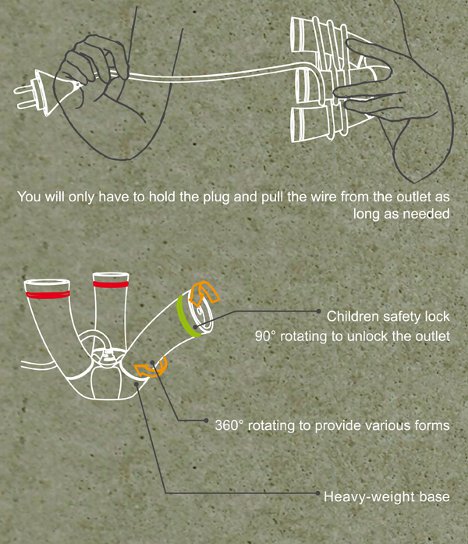 The Hechek features a safety-conscious design that would require the top parts of each of the prongs to be rotated before anything can be plugged into them. Red and green lights at the tips would indicate the status of each prong: ready or not ready. Thanks to the stable base and 360-degree rotating prongs, the Hechek can take on any number of convenient configurations to fit a certain space.