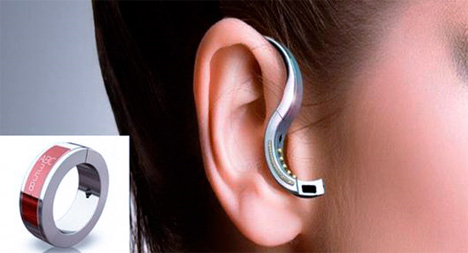 Anyone who has ever tried to carry around a Bluetooth headset in a purse or pocket knows what a problem that can cause. The ear piece gets all bent up and the device gets turned on when you accidentally lean on it. Wouldn't it be cool if there were a way to have your Bluetooth headset without worrying about where it put it when it's not in use? The O.R.B (orbital ring Bluetooth) Headset from Hybra Advance Tecnologies offers one of the most awesome solutions ever: it's an innovative Bluetooth headset that transforms into a ring with a simple twist.

The headset can be used up to 30 feet away from your phone and comes in four sizes, from small to extra-large. The scrolling display on the outside surface of the ring displays caller ID information as well as voice-to-text so that you don't even have to take it off of your finger to stay in touch. When you receive a call or it's time for a scheduled meeting, the ring vibrates on your finger to alert you.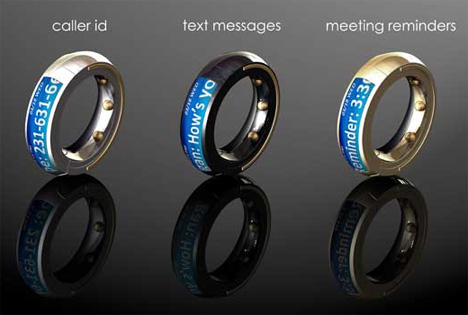 The ring, which honestly seems like something from a sci-fi movie, also comes with a charging base that acts as an amplified speaker for your scheduled alarms or meeting reminders. If you're dying to get one, you won't have to wait long. The basic model is expected to be available in the US in January 2010 (at $129) and the deluxe and designer models will be available in April 2010 for $175. The prices are comparable to Jawbone headsets and use the same type of bone conducting technology. We have to wonder how well the ring would stay put on the ear, but the concept is just so cool that it's nearly irresistible.