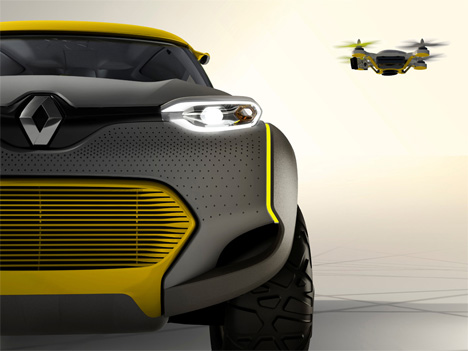 Being stuck in traffic and having no idea what's going on ahead of you seems unavoidable, but Renault may have figured out a high-tech way around it. Their KWID concept, unveiled at the 2014 Delhi Auto Show, is a high-tech vehicle that features its very own built-in drone.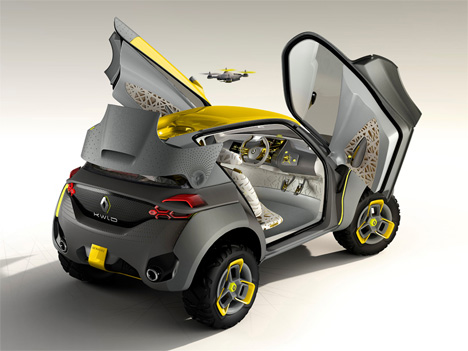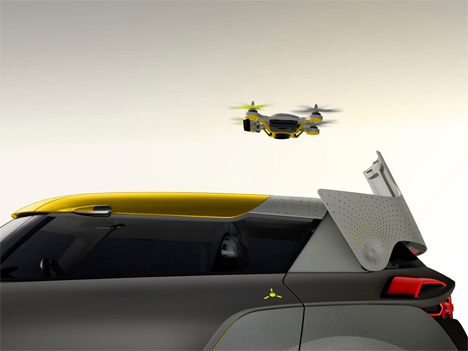 The Flying Companion is stored in a chamber in the back of the vehicle. If you need to scout ahead or just want to take some cool aerial pictures of your surroundings, you can operate the little flying machine from a tablet integrated in the car's dashboard.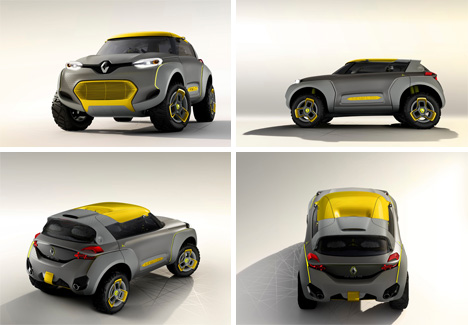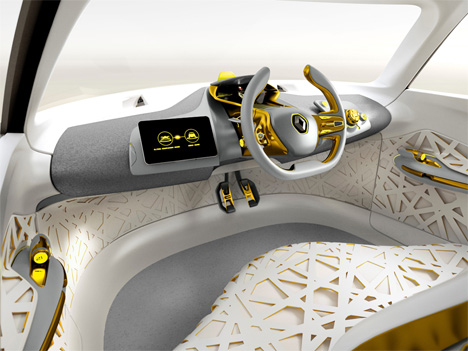 Under the hood, the KWID operates on a 1.2-liter petrol powered turbocharged engine with dual-clutch transmission. The gear shift is replaced with touch commands right next to the steering wheel, making the driving experience seem simple but luxurious.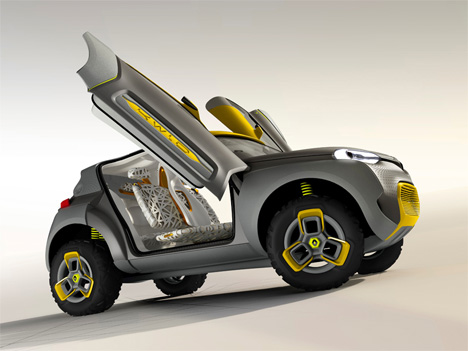 The KWID is also Z.E. Ready, making it able to receive and use electric batteries for power. Although the car is two-wheel drive, it was designed to look like a rugged off-road vehicle. It will be Renault's first offering to be designed specifically for release outside of Europe – it is expected to be introduced in India.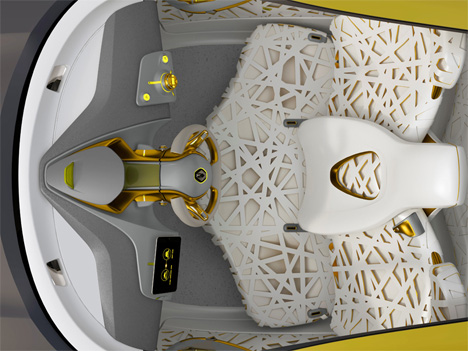 Inside, the car is a cocoon that holds the driver and passengers in a comfortable nest-like network of elastomer material. LED lighting, electric operated front bench seat, and electric opening doors – and let's not forget the personal Flying Companion – make the KWID a seriously high-tech car that we'd love to take out on the open road.