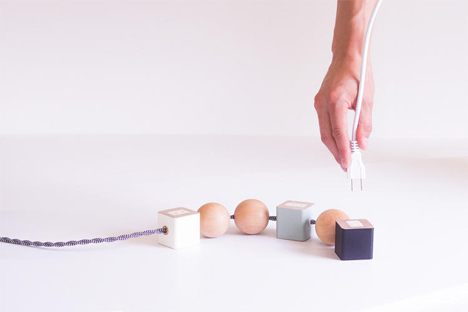 Electrical cords are just never going to be pretty, no matter how hard we try. Power strips leave a lot of room for improvement, however, and have been made over plenty of times by designers who are sick of the regular plastic eyesores. L.A. design studio Okum created a playful sculptural power cord they call Oon.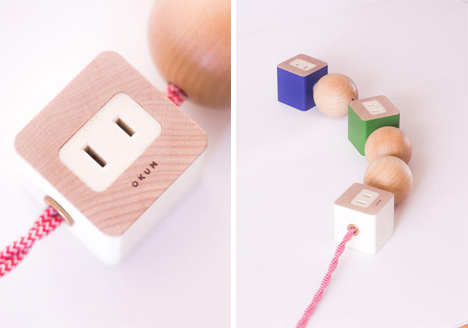 The Oon consists of three blocks of maple wood with round wooden beads in between. It looks a lot like a necklace a child makes in art class, but in a cute rather than childish way. At one end of the power strip, the fabric-wrapped cord is another colorful element that finishes off the function of providing power to the "blocks."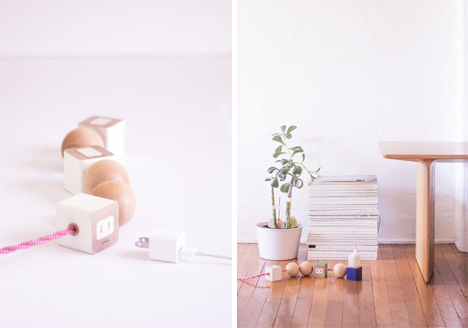 Okum designers have taken this purely utilitarian object and turned it into something that looks like a fun, decorative, sculptural object. The Oon is available for $79 direct from Okum – but given the fact that it does look like a baby toy, we definitely don't recommend using it in a home where small children reside.